5 Amazing Wardrobe Designs For 2021
The world has seen remarkable development in the fields of architecture and interior designing. A lot of changes have taken place right from the material to the colour usage.
However, there are a few things that got advancements but remained there as the core part of our homes. I am talking about the storage let that be the stock storage, food storage or cloth storage i.e wardrobes. Taking particularly about wardrobes, this is something which saw a lot of changes over the years. The reason being its useful nature. We might go for any design or colour but we can't part our ways from it. It is an essential part of our homes.
 Did you recently see a wardrobe that made you go 'wooaahh'? Well, as the interior design industry saw rapid growth and advancement, the changes started becoming evident from the products they produced and we adopted in our lives. In this blog, I'll tell you about five amazing wardrobe designs that you can go for in 2021. Remember, these things aren't made every day. Hence we recommend you stay very mindful and active while choosing the designs. Also, one thing you must take care of is your requirement because no one else knows your requirement better than you do.
 Wardrobes have shown changes with time viz a viz the scope of things one can store in them has increased a lot. I mean where the primary objective of the same was to store the clothes, we can now store books, do make-up, store extra luggage in it too. Below given are some wardrobe ideas that might help you get an idea about how to make yours.
 1. Integrated Wardrobes :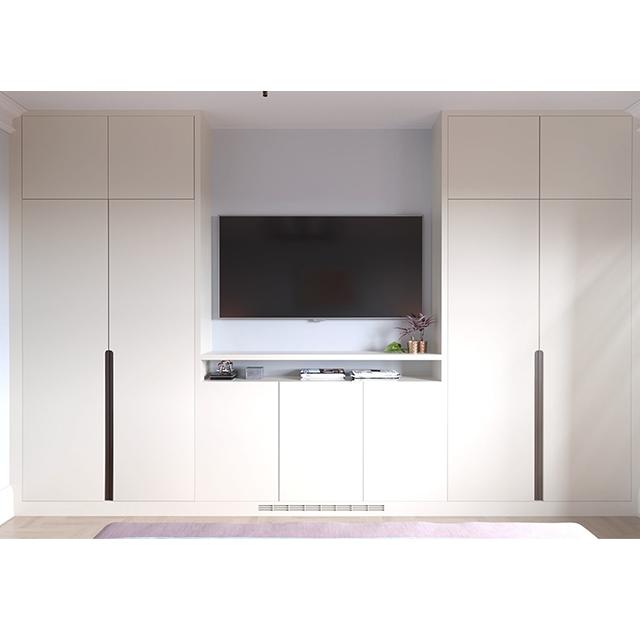 This design of the wardrobe is specifically for the bedrooms with bigger dimensions. This type of wardrobe doesn't only accommodate your clothes and accessories but can also hold your TV sets hence making it an all-in-one unit. This wardrobe is definitely longer in size but not a bad sight to look at. This gives you a classy feel for sure.
2. Reflective Outer spaces : 
One of the most beautiful innovations in the wardrobe industry is the introduction of the reflective sheets that are used on the outer side of the wardrobes. You can choose to use it over any wardrobe pattern and it'll transform your room as nothing else can. Try using it on the wall to wall wardrobe.
3. Sliding into the possibilities :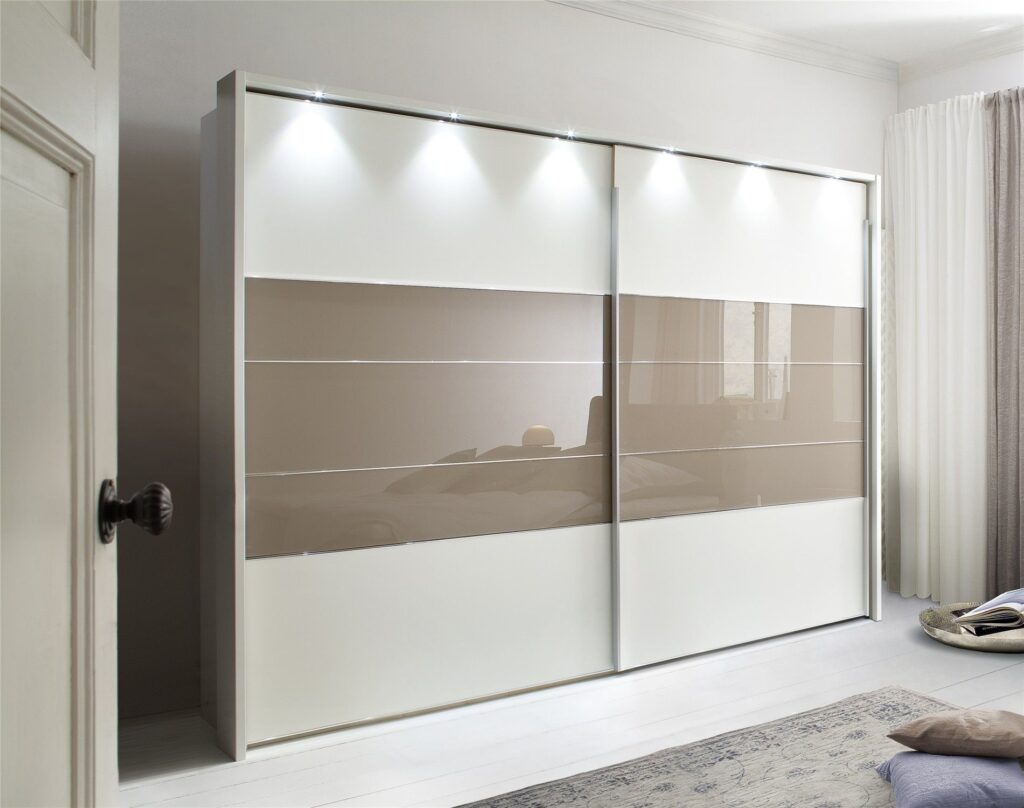 Having a wardrobe with sliding doors has multiple benefits. The topmost of them is the fact that it saves your space and you can install it anywhere. Second, it gives you a classy feel from within. Try using some decent colour combinations to add to its aura and class.
4. Double shaded :
Having a two-toned wardrobe in your room automatically plays an important role in shaping the aura and beauty of your room. Colours have always had a great impact on one's impression of you as well as your mood.  Go for a beautiful colour combination and let your room speak for you.
5. Walk-in Closets 
Like I said the core motive of the wardrobes has slightly changed and it is not limited to storing the clothes nowadays. Hence, this type of wardrobe comes in, which has closed sections for personal things and open shelves for the things we want to keep on display. You can play with the material and colours though.
You can always choose to go beyond what people have been doing. Remember that construction and designing is an art and it needs creativity. And when you are creative, your imagination should not be limited to any particular design or pattern. You are free to experiment with it. However, always try with a pilot so that if the idea doesn't work, the wastage isn't much.