6 Amazing Interior Design Ideas for Your Home in Dubai
They say home is where the heart is and there is no line better than this that can describe our love for our homes. We, humans, crave for personal space that can give us a sense of security, peace, and mindfulness. It is only our home that embraces us with all our happiness and worries within its walls. And to say that we can go to any extent to make our home look more beautiful would be no exaggeration. Like all of us, you too would want your most loved home look perfect and elegant. Therefore, to mark your love for your home, here we are giving you 6 amazing interior design ideas you might want to try for your home in Dubai.
1. Reading room with glass walls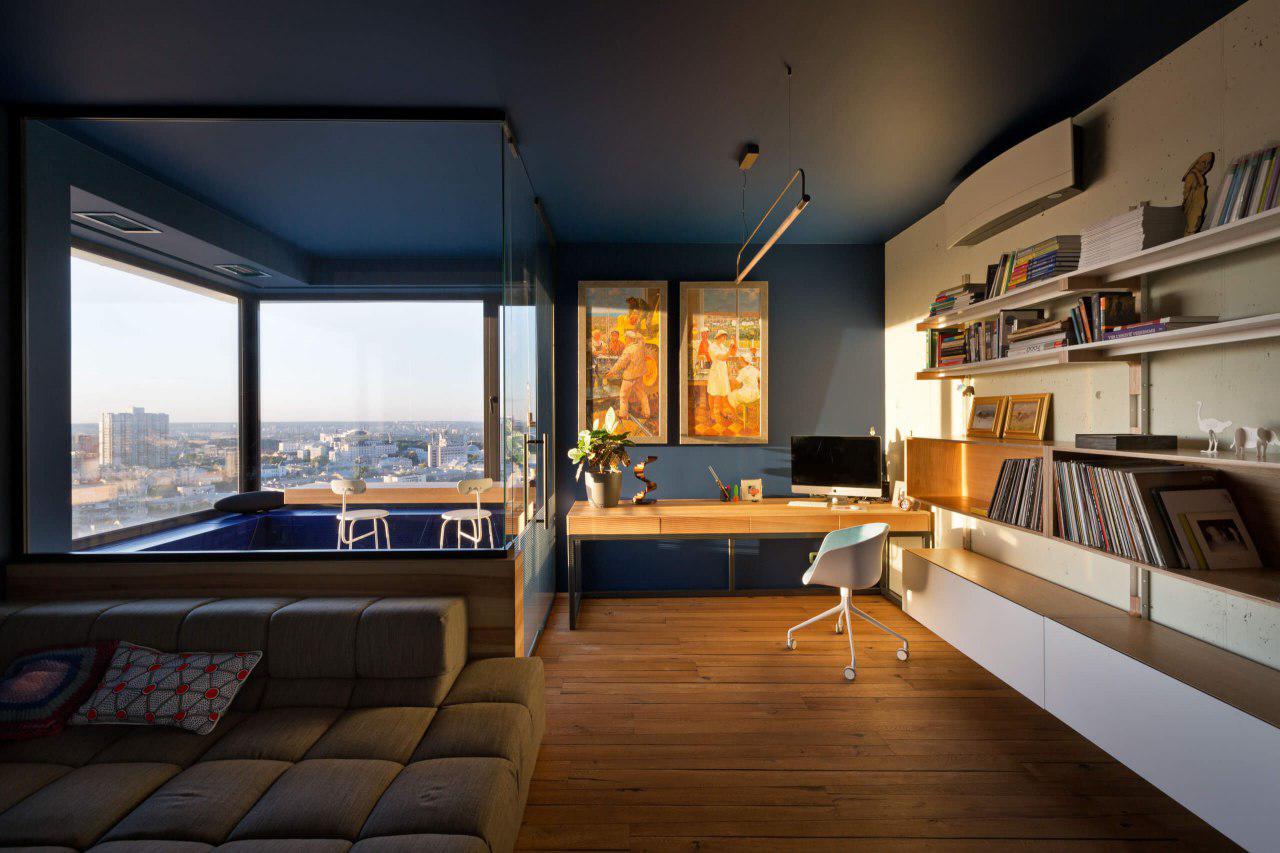 For those of you who are fond of books and love reading, what would be better than having a view of the outside while you read? That would be the perfect setting for any book lover. Not only for book lovers, having a reading room and decorating it like this sets your home apart and makes it look classier.
A person with an eye for design would never say no to glass walls unless the circumstances demand so. Would you try this design? Let us know what you think.
2. Moss wall in the bathroom
Looking at the plants give contemplative and calming benefits. And, what if I tell you that you can have that calming benefit right from looking at your wall in the bathroom? Dubai is the city of high rising towers but we all crave for nature and natural environment.  That's why in cities like Dubai, Moss walls are gaining popularity for all the right reasons.
Building Moss infuses life into a dead wall. Moreover, the look and overall feel of the bathroom improves manifold.  I am definitely going to try this! Will you?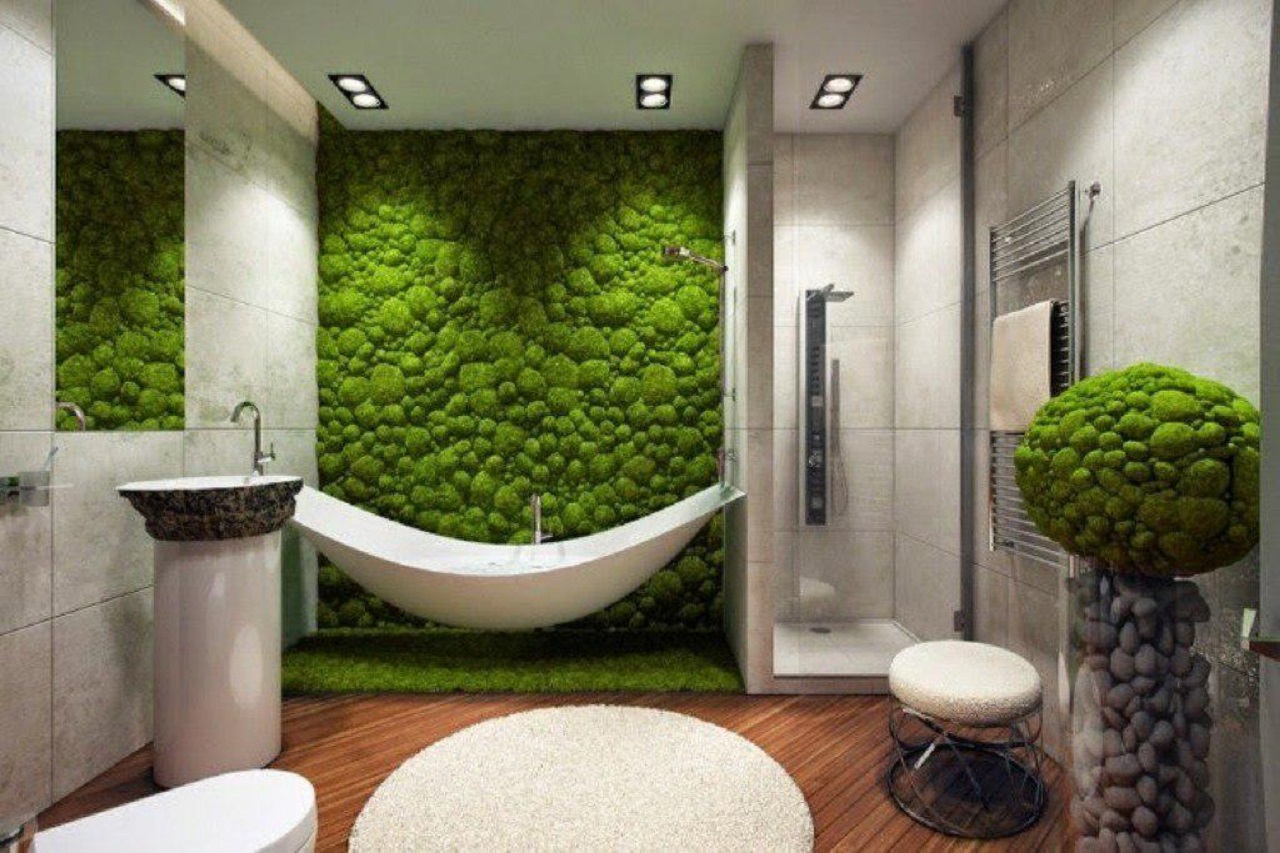 3. Cosmic wall
I love looking at the stars and who doesn't; after all, I don't think there can more calming view than that of stars and celestial bodies. So, how about getting that view right onto your wall in bedroom? That sounds a great idea.
This turns our wall into a truly mesmerizing art piece.  Now imagine yourself relaxing with the view of the universe right in front of you. This is a very delicate task to turn your wall into a cosmic masterpiece and requires the hands of a perfectionist. Try reaching out to some of the best interior design companies in Dubai to get help.
4. See-through window in the kitchen
Making some part of the wall transparent using glasses is getting more popular each day. This adds timeless beauty and elegance to the area under consideration. This time we are talking about the kitchen. Installing a glass wall to the kitchen turns it into a lively place where everyone would like to get in. Now food wouldn't be the only reason for your entrance into your kitchen.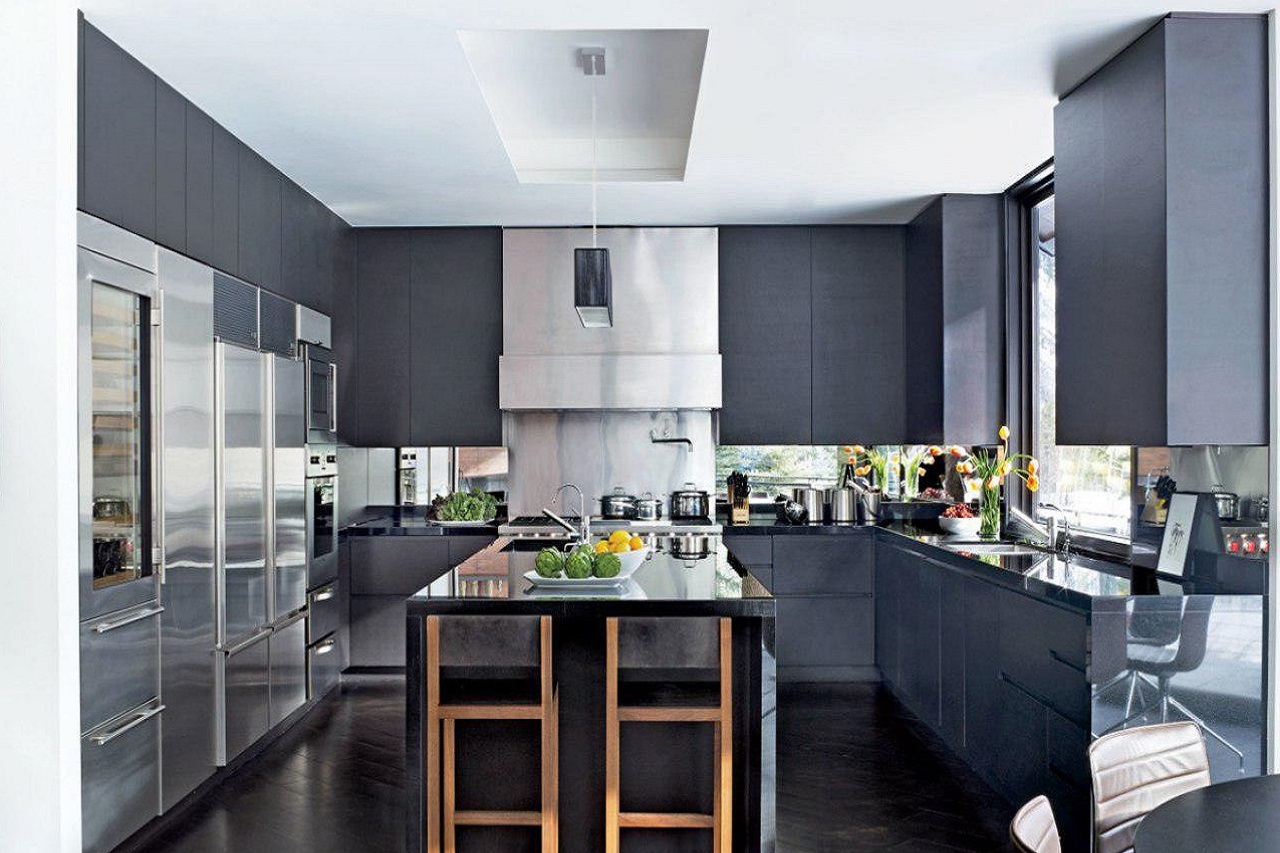 5. Bring in nature inside
Sitting under the tree has its own value and trees have their own intrinsic beauty. The good part about trees apart from proving a healthy environment is that they rub off their elegance to their surroundings. So, getting it right within our interiors would not be a bad idea at all.
But to be honest, it is difficult to actually grow a tree inside our homes in Dubai but we are living in a world where almost everything is being fabricated artificially. So, it would not be difficult to find an artificial small tree. That would make our interiors look more natural and peaceful and of course making it look more beautiful.
If you are looking for the best home renovation in Dubai then you should definitely explore this idea.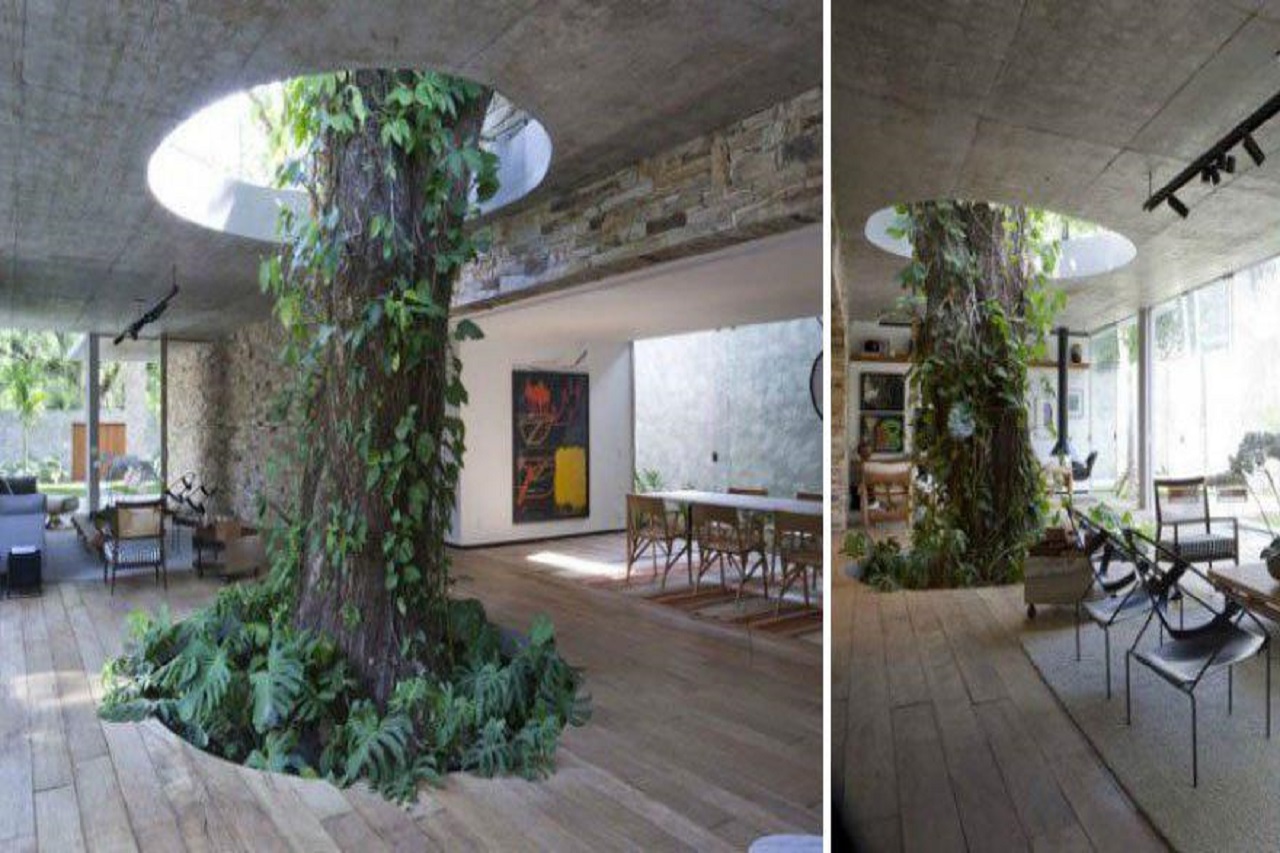 6. Walk in pool
Wondering what are walk-in pools? These are pools that have one or more than one sides gradually making the transition from land to water. Some also call them beach-entry pools. People admire these pools because of the ease of entering into the pool. But some adore them for their striking looks.
These pools are becoming trending. If you are considering renovating or setting up a swimming pool in your house then do follow this design. Get in contact with some top home maintenance company in Dubai to get any kind of consultation regarding home renovation in Dubai.
These were some of the best interior design ideas in my opinion. If you have any idea of your own then do please let us know. If you are looking for some more ideas and consultation regarding your interior designs and other home maintenance services in Dubai then do contact us at Task Masters Technical Services LLC.