6 Office Fitout Designs You Would Absolutely Love!
Now that we are back to our offices, it is time to revamp the interiors of our workspaces so that they look as comfortable and cozy as our home-turned workspaces. Having an office space with a good interior can help you get a positive atmosphere resulting in improved productivity.
As modernization is at its peak, employers have understood the fact that what matters is productivity and the overall outcome and not just sticking to the centuries-old traditions and norms.
That's why if you visit the newly set up offices, especially of the startups you'll have bean bags and recliners and not just the tables and chairs. That's because once you make a worker comfortable, he/she will definitely give his/her best and that's all that matters when it comes to the performance of a particular office. 
Not denying the fact that discipline and strictness is a must, but to think that working at ease is indiscipline is not fair as well. When you make an employee feel comfortable and at ease, he/she ought to take ownership and responsibility by his/her own.
The crux of the discussion is that comfortable office spaces help you increase productivity. Hence, in this blog, we'll discuss six such office setup ideas that you can consider now or during the next renovation.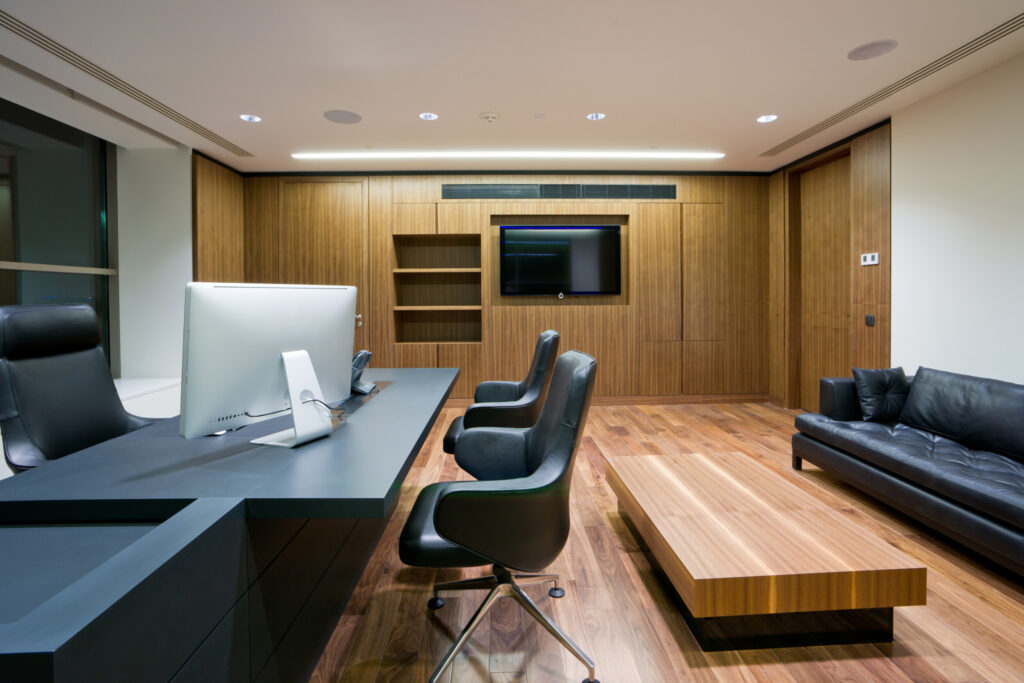 If there aren't many people working in your office, here's a perfect design for you. A comfortable workspace can definitely add to productivity. If you are planning to go for a startup, having a sofa or a bean bag is a must, since creativity demands comfort and having a comfortable office interior can do wonders.
If your office has a good carpet area, you can consider this design. It comes with soundproof glass cabins for privacy and high concentration. Since all the walls are made of glass, you can watch through them and it actually gives the feeling of it being very spacious. The tiny chambers have different utilities and together these little chambers look extremely wonderful.
Having an office filled with light gives another level of positive energy and a motivation to grow. If your office is situated on the upper stories of a building and has only one side facing the light, make sure to install a toughened glass on the full side with one side of the office painted with some bright color so that it gives a colorful and happy feel.
This artistically designed office is a good choice for a business dealing with ideas. It can be a digital agency, an advertising company, a radio station, etc. Having this kind of atmosphere around you helps you get good ideas and stay productive around the shifts.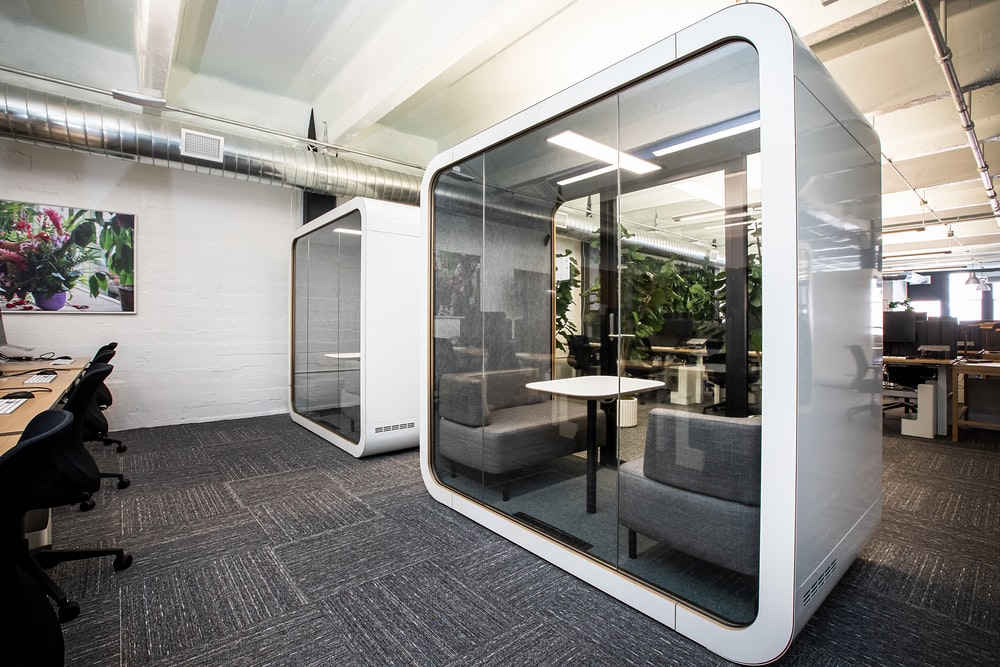 Here is something very creative yet very doable. Again, if your office has a good carpet area, you can build these small cubicles inside your space. These can be used for multiple things like a small meeting room or an editing room or for that matter a space where you can take a power nap. Having such structure in your space will give it a creative and classy look. 
Having some greenery in and around your space definitely adds positive energy and makes you think in a more productive manner. Here's how you can place greeneries in your office apart from the traditional clay pots. These add to the interiors of your office and also give a fresh feel to you and your employees. 
These are some of the designs you can go for in the next renovation. Let us know which of these designs did you like and why?