Best AC 

Services in Dubai



24x7 at your disposal
AC - Installation, Repair, Maintenance & Services in Dubai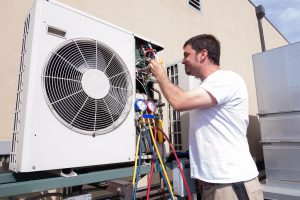 Air conditioning services are one of the most basic needs for your air conditioners during summers in Dubai. AC repair in Dubai is important because the air conditioner units and systems installed in your home or building should stay in a healthy condition. Getting air conditioning (AC) services in Dubai is necessary because air conditioners not only provide you with much-needed cooling in summers but also filters out dust particles and harmful bacteria so that your space is filled with clean, fresh and healthy air that leads to a healthy environment.
We, at Taskmasters, specialize in air conditioning (AC) services in Dubai. We do exactly what needs to be done to avoid breakdowns and failures through our professional ac maintenance services. We are available every time to provide you with emergency AC repair in Dubai. AC maintenance in Dubai has become easy with taskmasters.
We take extreme care while dealing with your air conditioning units. Our well-trained technicians ensure that your ac units' problems are fixed in a short possible time. Besides, they also make a thorough check-up of your units to avoid further problems in the future. Our fully professional split duct, HVAC technicians use modern tools and genuine spares to give you the best possible AC repair in Dubai.
Our testimonials speak volumes about our work. We are best for AC repair and installation for all kinds of air conditioning systems in Dubai and are ready to serve you 24/7. We ensure all components are protected from sudden failures.
We also offer you annual maintenance packages allowing us to provide you AC services periodically in Dubai. So, have complete peace of mind and contact us to let us handle your AC problems so that you enjoy a peaceful and stress-free summer.

  AC Service

  AC Repairs

  AC coil cleaning

  AC drain flushing

  AC compressor replacement

  AC compressor replacement

  AC Chilled water line insulation & frosting

  AC coil cleaning

  Supply & installation of new HVAC & Package AC units

  AC duct cleaning services

  AC gas top up

  AC thermostats and capacitors replacement

  Service & repair of fresh air handling units