IT'S TIME TO HAVE BEST AC REPAIR SERVICES IN DUBAI.
WHEN TO HAVE BEST AC REPAIR SERVICES IN DUBAI?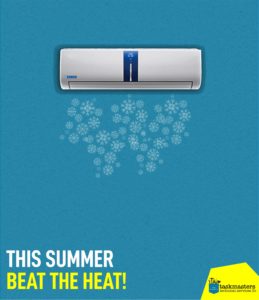 Every season comes up with a unique challenge. But when you're in Dubai, summer proves to be drastically affective as a result of its unbeatable heat. One of the major problems faced is the breakdown of ACs or other cooling systems. It becomes even miserable on the hottest days of the year making our homes a hot steam bath. So in order to set our cooling unit right quickly and correctly in the first attempt, we look up to the best AC Services in Dubai.
If such incidents happen, the follow-up step would be to look for the mastered technical services providers in Dubai before it completely shuts down and for that, we must rely on an excellent service that will persist for a longer duration. Schedule the checkup and maintenance of your AC before the cooling season starts to ensure normalcy.
Below are some of the points that will help you to figure out the right time to serve your unit:
WATER DRIPPING OUT OF THE UNIT:
The water leak is only because of a clogged drain pipe, be it if the water is leaking around your air handler or from your AC vents in the ceiling. If something is blocking water from flowing through the drain line, it will back up into the drip pan and cause water to leak around the air handler. Hence, you need specialized technical services providers in Dubai to look after your unit.
If you're having unintentionally and harmful ailments, it mostly is due to an unhygienic environment. Wondering how this is related to your AC? We're directly referring to the bacteria and the fungus which can get accumulated in your aircon unit. This problem often gets overlooked as a result proves significantly insanitary- hire a team of skilled service providers in Dubai to get your AC ducts cleaned before it can lead to some major problems to your health and home.
The broken air compressor can lead to many problems and its replacement can be a little bit expensive if you've been ignoring its malfunctioning and then it's you who have to decide whether you want to repair your AC or purchase the new one- in both cases that's repairment and installation all you need is the best AC repair in Dubai that can determine the future of your appliance.
Trying to determine whether your air compressor is broken or not?
Now the point is how can we know that the air compressor is broken? Below are some of the points by which you can easily come to know that your compressor is in a bad condition:
The first warning sign of a broken compressor is noise that it makes while functioning. If the motor is no longer working as it once did, it will make a loud noise as it struggles to compress, refrigerate and release the gas in the air conditioner and ultimately your AC unit will make hissing or clunking sounds instead of steady and constant hum.
The credit goes to the broken compressor if AC is not beating the heat the way it used to do. And in the worst case possible, the unit will be blowing hot air.
If your unit struggles to start or turns off many times, again the reason might be the dis-functioning of your compressor.
You may encounter a problem where your home is conditioned partially. Here the air balancing issues may be at flaw. As the seasons change, the comfort level changes and it indicate that your system needs to be balanced as well.  If the air is not balanced, your bills will increase drastically because of energy loss. So we necessarily need maintenance crew in Dubai to look after all these issues.
If you've opted for best AC services in Dubai they will let you know right away that dirty filters can kill your AC's efficiency. It's always advisable to install a new one every three months during the hot days of summer. Look for the filter's minimum efficiency reporting value or MERV, which ranges from 1 to 12 for home AC units; the higher the number, the better filtration it provides.
 The proper and general check of all the wiring system is a must. It won't only bring worn out wires under notice but will also help in not exposing yourself to electrical current. So professional AC services in Dubai comes in the picture when you are talking about the overall functioning of your appliance.
Recommendation for best AC services in Dubai:
Get complete solution for your AC services in Dubai– from a responsive AC repair to planned AC maintenance. Committed to quality work, all AC related issues are solved under one roof. Hire a professional air conditioning company like Task Masters Technical Services LLC for a regular checkup of your aircon unit. Leave all your problems to them because taskmasters.ae does best to serve your comfort and are fully licensed and insured in AC repair and maintenance for all brands of air conditioners. Make sure the services you hire put priority in emergency situations and have a team ready for diagnosing issues rapidly. Regardless, it's important to solve the issue straight away, so that your home can keep cool all summer long.