6 Awesome Staircase Upgrades to Try in 2019!
Want to make a great first impression of your home to the visitors? Then upgrade the staircase! Stairs are the prominent structural highlight and, therefore, the way they look is important. This is 2019 and the world is already done with conventional and boring staircase designs. It is time to jazz up your space by incorporating a stunning design for the stairs.
We believe that staircases are no longer the means to go up or down but design statements. So, today we have compiled a list of some awesome staircase designs that turn the functionality into the creative forms. Scroll down and find some great staircase upgrades to try in 2019.
1. Minimalist Stairs
Stuffing stairs with unnecessary details is so old school now. It is time bring in minimalist stairs that look classy and give a sense of calmness.
They look simple and yet so beautiful. Make sure the area around the staircase is also filled with minimum details because that's how it will look good to it's full potential. So, would you try this one? Let us know in the comments below.
2. Stairs with Drawers
If you are one of those who believes in less space and more functionality, then this one is for you. Stairs with drawers not only look good but they also are very useful and productive in terms of storing stuff.
Don't be limited by the designs though as there are numerous possible designs available under this theme. Want to try this one? We can help you with that with our renovation services in Dubai.
3. Bookshelf under Stairs
Staircase with a bookshelf is quite trending right now and this trend is going to stay for a long time now as people are loving it. No matter if you have already built the staircase or not, you still can have room for incorporating the bookshelf. It all needs some clever planning by the well-trained professional.
4. Wrapped in Glass!
The glass is a universal pleasing design element. Incorporating the glass elements in the staircase turns it into a masterpiece. You can have either railing made of glass or even steps. Glass almost blends in any space without having the need to decorate it further. Besides this, glass also increases the sale value of the staircase.
5. Spiral Stairs
This is one of the coolest staircase upgrades that's going to rule 2019! It takes much lesser space and is very effective. There are also numerous designs under this category.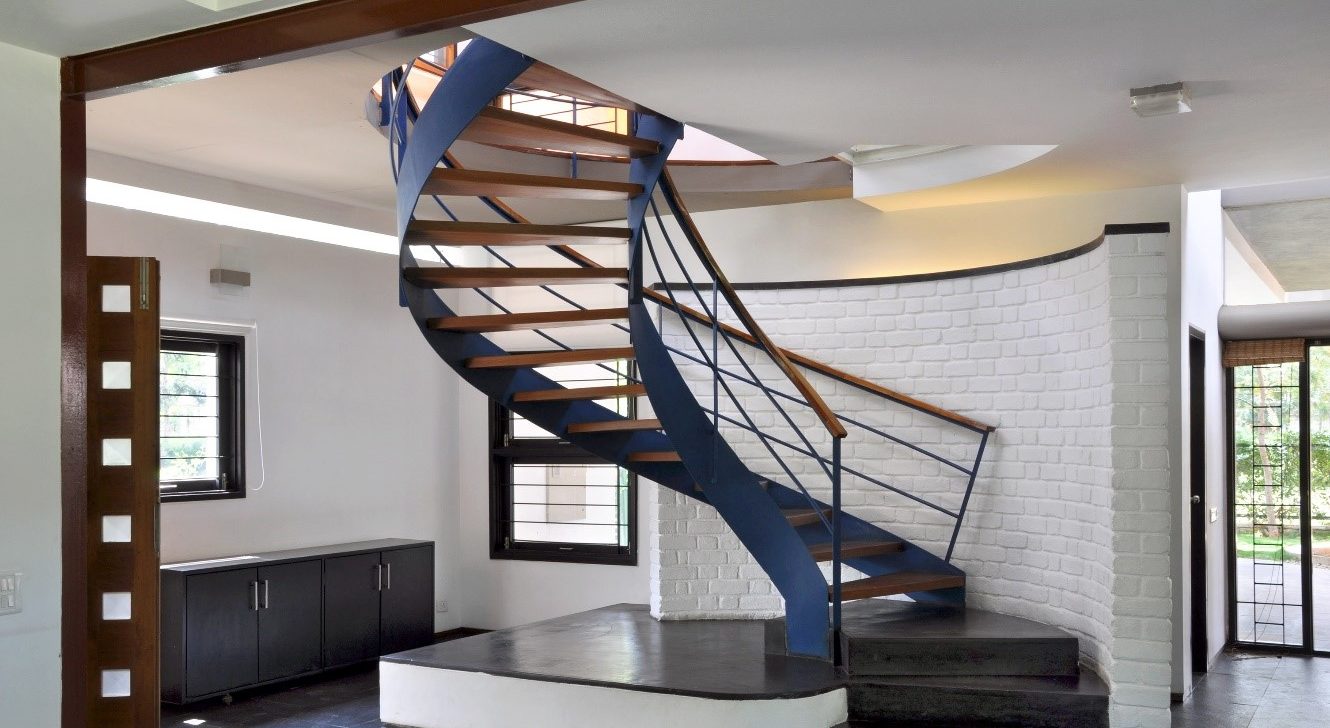 Make sure you hire some professional carpentry services in Dubai as it is a very delicate job and needs to be executed professionally.  If you don't have much space available, then you should go for this staircase design.
6. Wall Art with Staircase
If you have already built your staircase and can't afford to redo it then you still have the choice to make it look great. All you need to do is to hang some artistic elements like paintings etc on the wall along the staircase.
This is kind of a Do-It-Yourself task, so this must be very easy for you to do. Be creative and get some great paintings and frames to fix on your wall.
We hope you liked the list. If you liked any one of these and want to get it done for you then contact us at Task Masters as we are one of the top interior design companies in Dubai. And if you have got any idea of your own, don't hesitate to share it with us in comments below.