Brilliant Carpentry Ideas for your home makeover!
Looking for home makeover ideas to refresh your space? A few changes here and there, mixing and matching can make your house feel like home. Now, it is your turn to spice up your home decor by making some wise choices. Your home is a representation of your taste and personality. The sole purpose of the home makeover is to add aesthetics while keeping your essence alive.
The process of redecorating your home is exciting but comes with a fair share of challenges. Most people turn away from redecoration altogether because of the fret of complications that can come up during the process. However, instead of considering them as blockers, use them to bring out the best out of your home designing journey.
There is nothing taskmasters can't handle. We have got your back. Here, are some decorating pointers from our top-notch interior decorators that will reshape your home.
If you are ready to master the art of decorating by making some simple changes, then keep reading.
Fill up the empty walls!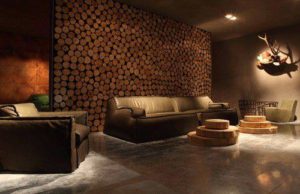 Don't you think the empty wall in your living room needs a transformation? The living room is the most essential part of your home. Bid goodbye to that empty and boring wall by adding a beautiful wooden backsplash. All you need is adhering wood to bring life into your home. You can fill the entire wall or create a small division wherever you want, play around and see how wooden backsplash adds a statement to your home.
Patterns can never go wrong.
It is high time you replace the old wooden flooring with contemporary patterned flooring. And talking about patterns, the herringbone-style wooden floor is all you need to spice up your home. It's not just for living space, you can beautify your kitchen with the patterned floor as well.
Stop stacking those mugs in the kitchen.
When it comes to home decoration, it is the small details that add up volumes to your home. Instead of piling up the shelves with mugs you can easily make use of a wooden mug hanger. For this project, you need a piece of wood and a few hangers. It requires minimum effort and is cost-effective at the same time.
Little extra never goes out of style!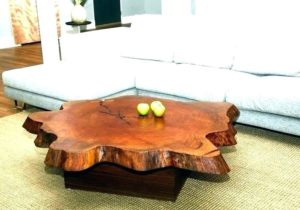 Oversized wooden slices put together can make an amazing coffee table. Just cut the slices and stack them together. You can place them at alternating angles to give it a structure. It will give a rustic as well as a contemporary look to your living room.
A mirror is all you need.
Be it bathroom, bedroom, or even hallway, full-length rustic mirrors can sure be a hit. Just affix a few old barn woods around your regular mirror. You can add one full-length mirror or go for many smaller mirrors and hang them on the walls. It will give a modern look yet preserving the rustic feels.
6. How about a few floating shelves?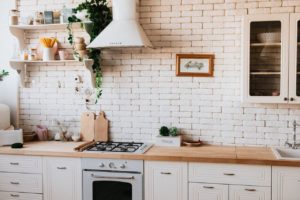 Floating shelves can redefine the look of your room. The time for huge and space-consuming shelves is over. Redecorate your living rooms, bedrooms, or bathrooms by adding a few of these shelves.  You place books, vase, and add save space while adding to the look of your home.
Why stick to the regular headboard?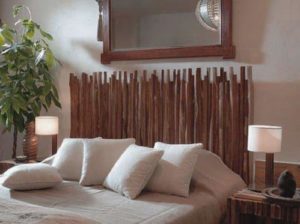 Redesign your outdated headboard and give it a rustic touch by using a few sticks. All you need is a hot glue gun and a few medium-sized sticks. Secure these sticks on plywood. It will give your bedroom a country look while maintaining modern aesthetics.
Rustic wood desk for homely feels.
Wooden tables and furniture can never go out of style. Add a wooden reading desk to your home library. It is simple yet holds an eye-catching accent. You can pair it with a lamp to enhance the look of the minimalistic table.
Redesign your cabinets!
Redo your old cabinets, dresser, and drawers by using wooden planks. It is very simple and will give a rustic look to your cabinets. It can even help in hiding any broken or missing drawers. Simply adhere to the planks on the old cabinets and give them a new life.
Up for transforming your home space now?  Just contact Taskmasters for professional assistance in transforming your house into a home.