Here are 5 Trending Kitchen Cabinet Designs in Dubai
The Kitchen is the heart of your home and the cabinets are its primary design elements.  Cabinets are not just for storage but they are also an important element to your kitchen's grace.  It is the crown jewel that brings style and glamour in your kitchen. Designing kitchen cabinets are so trending today that kitchen renovation companies in Dubai always work hard to come up with unique customized cabinet styles.
The main key to map the picture-perfect kitchen is to recognize what is imperative to you and then combine the latest trends around that. We have tried to make it a little easy for you by listing five trending kitchen cabinet designs. So, scroll down and read more
1. Switch to silvery grey shaker cabinets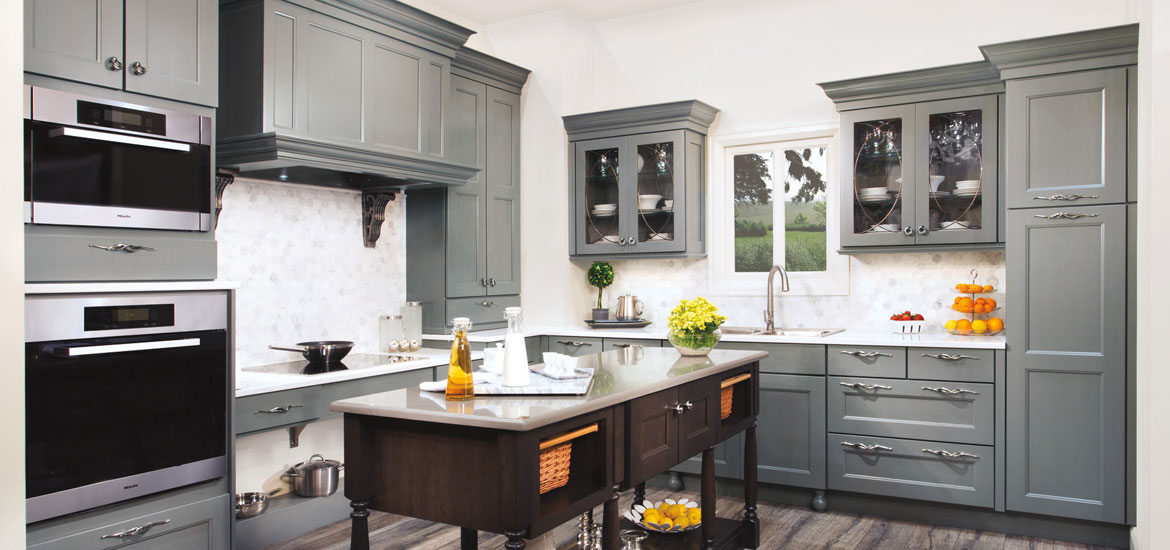 Grey is always classy and using this shiny, shimmery color to your kitchen cabinets are in trend and can never go out of style. Grey color gives your kitchen a more dramatic and an elegant look. These cabinets in your kitchen are like a chameleon of sorts.
Switch to this trendy cabinet design and enjoy the deep rich luxurious atmosphere of your kitchen. Grey cabinets work great when paired with natural elements, glamour accents, and unique antiques. So, if you are thinking to renovate your kitchen, try to play with cabinet colors add pizzazz your kitchen with the classy cabinet styles.
2. Dark oak panel cabinets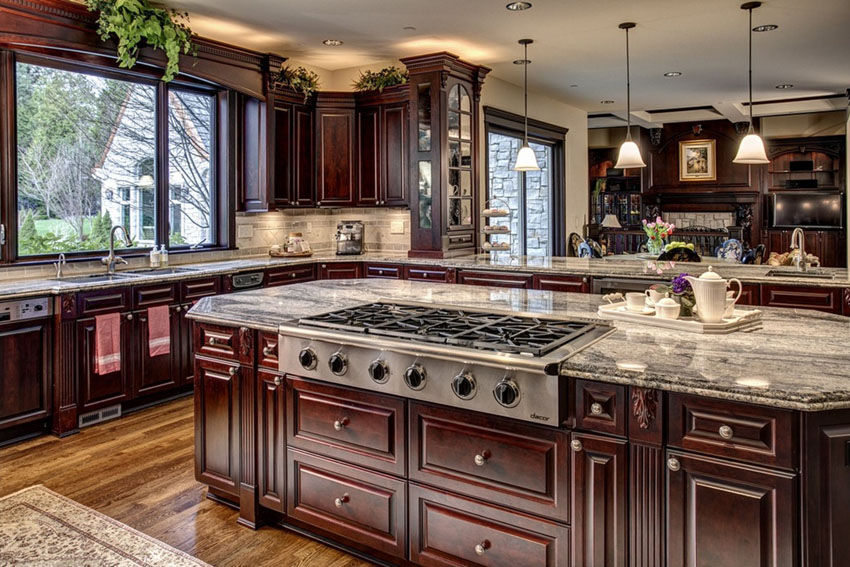 As they say "Old is Gold", so why not use these magical words in our kitchen space? Let us go back to the golden era by designing dark oak panel cabinets for graceful and sophisticated kitchens.  No doubt many design magazines in Dubai will strongly mention that contemporary styles have overtaken traditional ones these days, but these traditional cabinets have their own aesthetic value.
Dark oak panel cabinets are the perfect fit for those who have got an eye for the design. This look gives you a connection to your past and a renewed attention to vintage. You can use oak in its natural color or opt to give it a coat of paint.  Shades of black, blue, & grey seem to be a rising favorite for homeowners. So, try this as there is always a room for vintage and classic look in your kitchen.
3.  Many texture colors in one kitchen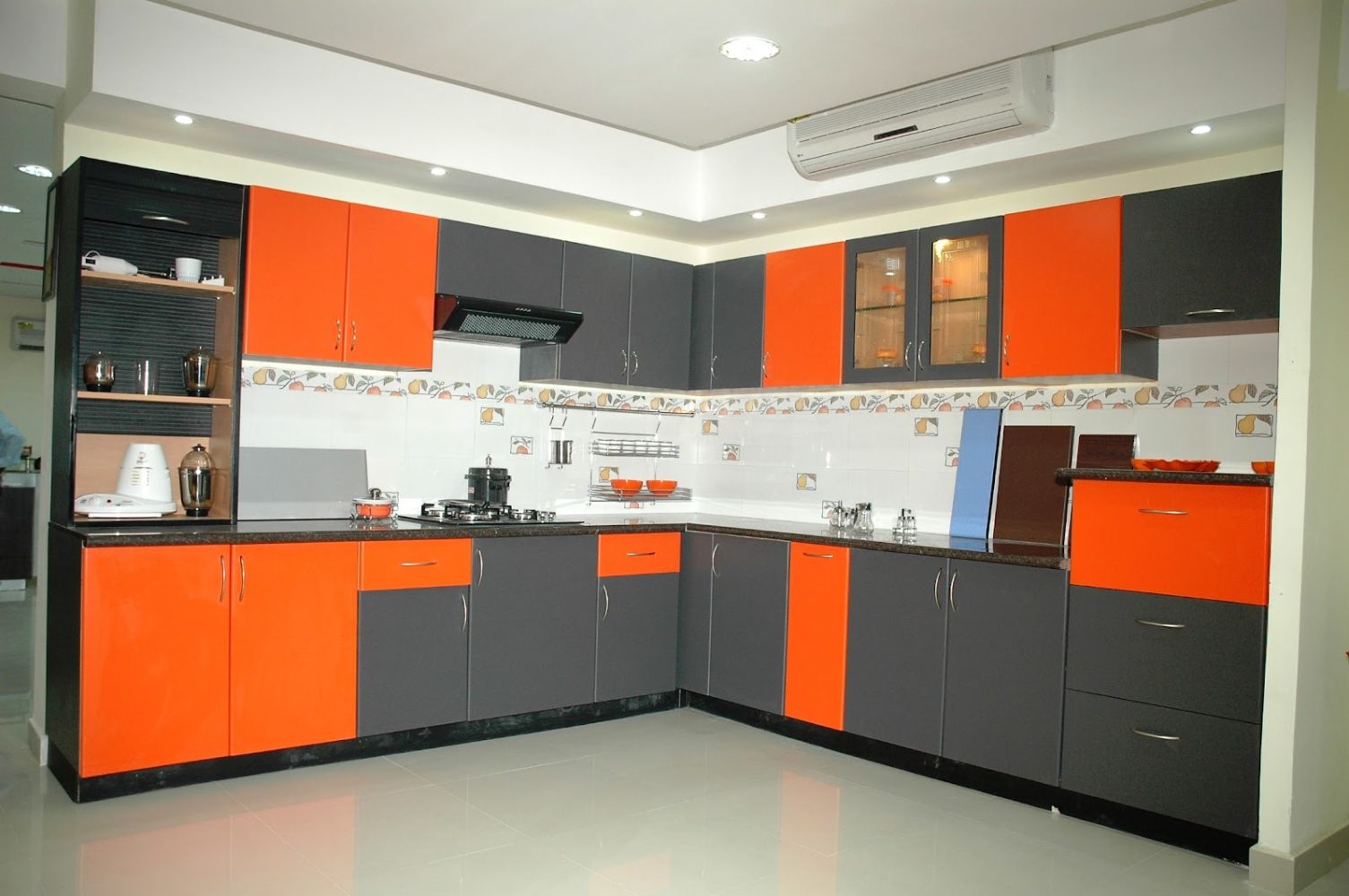 In Dubai, homeowners today have an almost endless list of cabinet finish colors and techniques and all thanks to the technology – from warm wine color to weathered grey, the choices are mind-blowing.  
Under one roof, you can juggle with numerous colors. This is the best choice for the joint family as you can cater to everybody's preferences. One of the upcoming trends in 2019 involves mixing different finish colors for a completely unique look. It is all about creating a fascinating design by combining different bits and sections.
In your kitchen, you can have the upper cabinets finished in soothing white while the base cabinetry in a dark wood color. But don't just limit yourself to black, brown or navy blue. If you want variations in your cabinet design, you could try mixing two opposite colors like black and white or even green?  As long as there is a wood element in the space you can't go wrong. However, this may need neutral colors for the countertop, walls, and flooring. Try to create your personal styles with bold statements rather than boring cookie cutter designs. This trend is just an expression of the desire for more personality. So make your own trendy color combination and don't forget to share with us.
4. Under-cabinet lighting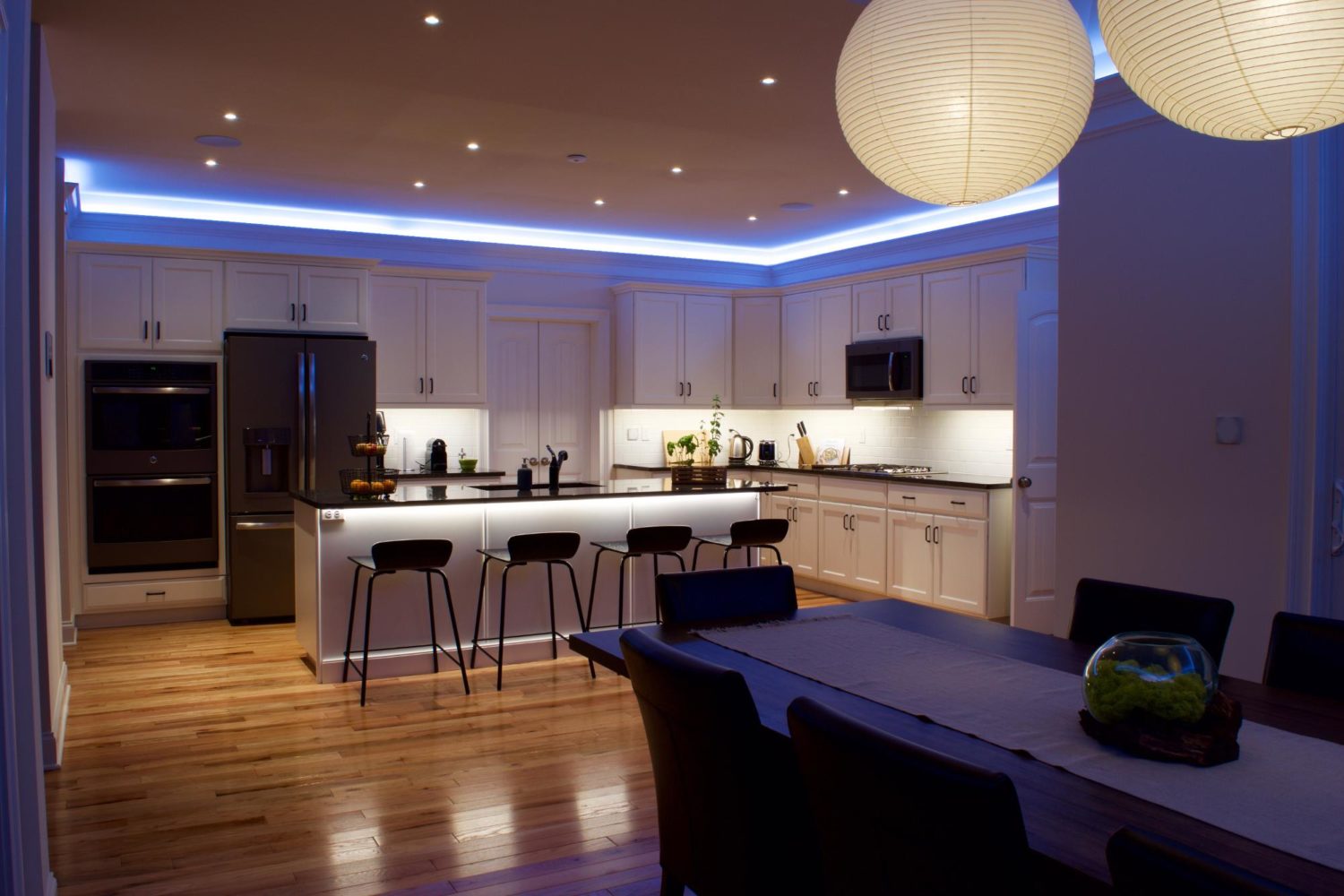 When it comes to the kitchen, lighting is one of the most important aspects and using LED under cabinets can be a show stopper for your house. Not only does it help you see what you are cutting up or beating in the pot, but it also defines the exclusive style and feel of your kitchen space.
To give glamorous look to the kitchen, you can install a variety of light fixtures like pucks, strips, and bars. Using colorful lights is a popular option for under-cabinet lighting. When fixed under the wall cabinetry, they help to add light to the kitchen area as well as improve the overall atmosphere. For more brightness, you can go for fluorescent fixtures which are almost as energy efficient as LED and produce minimal heat. Xenon lights give a warm glow to your kitchen and it can be an add-on to the romantic dinner. Here are few benefits of using under cabinet lighting:
   Extremely energy efficient, which means substantial energy savings
   Long life
   Easy installation
   Dimmable
   Key to brightness
   Key to graceful look
5. Antique white panel cabinets
Vintage white raised panel cabinets are always in Dubai trend which looks beautiful and stylish. Using some antique design of cabinets, this kitchen's style looks sophisticated and stunning. You can use some mounted glass on the top of the cabinet to make it less boring. Besides, the glass used can give your kitchen a little spark which will help you to balance with whites. This simple white kitchen cabinet really matches a classic design. Installing a white kitchen cabinet doesn't mean that you have to make the kitchen all white. You can have the flooring in contrast color that will help you in balancing the color temperature of your kitchen.
We know when it comes to color, texture, and overall design; the owner wants something unique and personal.  If you are planning to build a new house or in a mood to kitchen renovation, which trends will you go for? Do share with us.
For further consultation, Contact us.