New Vanity Unit Trends You Can't Ignore
The interior design industry has reached new heights, especially in the past few decades. The reason is that people have turned style conscious. Not denying the fact that interior designing did exist before too but the important people have started giving it in recent times is something unimaginable.
Designer houses and living spaces have gone old now. People have started getting obsessed with designer washrooms now. I mean imagine living in a house where you have designed everything according to your taste. 
In this blog we'll particularly talk about the washrooms and the vanity unit trends that have come in the market lately so that in case you plan on getting a new washroom built or an old one renovated, you don't miss out on the latest trends that are going on in the market.
For the people who don't have much idea about what vanity units are and what they are used for – they are the units consisting of a washbasin set into a flat top with cupboards beneath. They are placed in washrooms and the lobbies and used for the same purpose for which a normal washbasin is used.
What makes it different is the storage factor and its design which is usually very different from a normal washbasin. They have become very common in the past years. In this blog, I'll be listing some designs which you can't simply resist. So here goes the list –
1. Simple & Elegant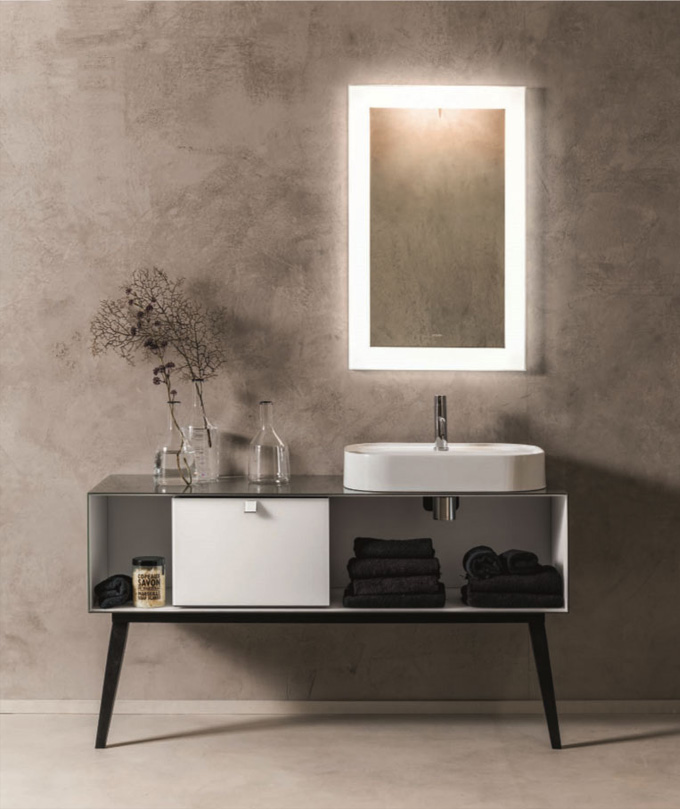 A simple yet elegant vanity unit that'll add grace to your space. This comes with a transparent storage cabinet different from the regular ones. Give this artistic looking vanity unit a try the next time you renovate your restroom.
2. Traditional Vanity Unit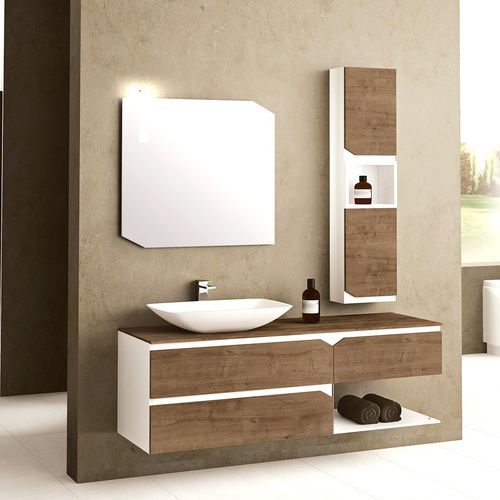 The traditional vanity units usually come with fixed basins, however, if you go with this bowl led unit, it'll surely add a different type of aura wherever you place this. Try looking for some beautiful colour combinations. 
3. Hanging Vanity Units
This is a normal looking hanging vanity unit but what makes it elegant and more beautiful is the marble printed lamination complemented by this beautiful mirror. If you are fond of light shades or mirrors, go for this one. Thank me later.
4. Wooden Laminated Vanity Units
A beautiful wooden laminated vanity unit with a vertical storage rack by its side that's adding to its charm and beauty. This kind of vanity unit will require a little bigger space than the usual ones. So, if space isn't an issue for you, go for this one and give your space a classic look.
5. Wooden Vanity Unit
Have you been a corduroy pants lover? If yes, here's something that'll match your taste and make you go nostalgic. This is also a wood-based vanity unit but consists of a particular design that makes it beautiful and sparkling. 
6. Royal Vanity Units
Want to give a royal look to your washroom? Here's a reference. From the material to the colour to the placement of products, everything has been done with such cleanliness that one can hardly find a mistake in it. If you are planning to do something grand with your washroom, go for this design.
7. Premium Polished Vanity Unit
If you have a slightly bigger space than the usual area that's kept for a washbasin, you can go for this design. It spreads horizontally with a couple of hanging shelves beside the unit and glass stretched all across. This gives a premium look when installed at the perfect place.
8. Compact Vanity Unit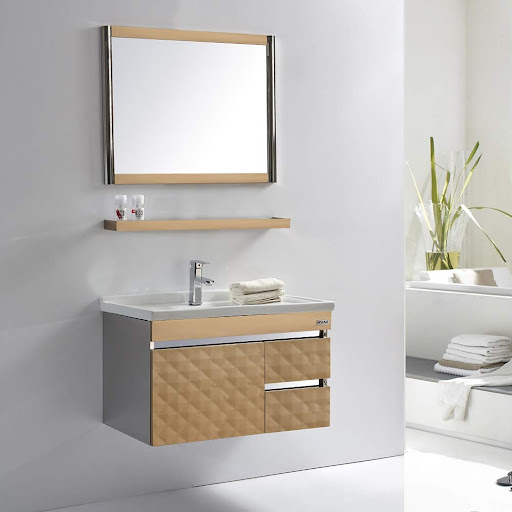 A smaller yet efficient vanity unit that'll serve the purpose while occupying very little space. You can choose from a number of lamination patterns and designs to match it with your preferences.  It comes in a number of patterns and designs.
9. Corner Vanity Units
A corner vanity unit isn't very common but it becomes a necessity where there is a lack of space and the demand for a vanity unit. If you were also thinking of installing a corner vanity unit, here's a perfect idea.
Washrooms are very private and we always make sure that our washroom should be better than others. Always keep in mind that these things are not done daily so try giving it many thoughts before finalizing a design or anything related to it. If you want us to design your next vanity unit, then don't forget to contact us.