Design Your Home on These Awesome Themes!
Going to your home is one of the most beautiful things ever. Home is where we rest our mind to disconnect from the world and connect with our own self.
With the changing tastes and styles, anyone can feel the need to change the design of their homes, renovate, upgrade or even build a new one. As we're talking about Dubai, and its harsh conditions; not all builders are up for the task in the unpleasantly rough climate of Dubai. For these tasks, we might need to avail services from home renovation companies in Dubai.
A person's choice varies in the style of home they want. They may want a place to rest or a place they can control with their own voice according to their mood, or just a secure shelter where they feel the best of comforts and luxuries.
In view of that, we've put together a list of themes that you might want to design your home with. Scroll down to see the list of these themes.
1. Modern/Smart Houses:
Modern houses are typically made of concrete, fiber, bricks, and steel frames put together with bolts, rivets, and cement. These houses are spacious, have lots of natural light, have better space management, have pools, lawns and maybe automated.
Smart houses have lighting, kitchen appliances, security systems, cameras and other electronic appliances that are connected with each other and can be controlled remotely by a person's voice or remote control.
Modern and smart houses have interiors that make the best use of available space, have astonishing designs and awe-inspiring color management. The flooring maybe made of tiles, laminates or epoxy.
Interior decorations include modern art, indoor plants or indoor gardens, aquariums, LED lighting, and other electronic decorative items.
These homes are mostly opted for by latest tech lovers and tech enthusiasts.
All houses can be turned into modern/smart homes, you just have to look for the best interior design companies in Dubai or you can look for home maintenance services in Dubai. They'll help you better in understanding the change you want or the change you need.
2. Emirates luxurious style:
These are villa style, elegant, spacious and a vacation type, luxurious homes and are preferred by luxury-loving and wealthy people.
These houses are made of different materials like stone, bricks, concrete, steel, marble, granite and many different things for different purposes.
The luxuries of these houses are unmatched as these houses are built for the sole purpose of luxury and comfort to the residents.
The interior of these houses is more spacious than in modern homes. The interior is designed based on the preferences of the owner. The interior decoration includes modern as well as classic paintings, decorative furniture, mood lighting, expensive carpets, fireplaces, plants and may include antique items as well.
The gardens can be built stone barbecue grills, exotic plants like palm trees, Amazon water lilies, Vanilla orchids, etc.
You can know more about these houses from various home renovation companies in Dubai.
3. Cabin-in-the-woods/Ranch style interiors:
A cabin-in-the-woods style house is a long, low, and close-to-the-ground house. These houses have large windows, lots of open spaces and the interiors are spacious.
This type of house is typically made of wood, have wooden walls, wooden floors, wooden ceilings, and even wooden staircases, other materials maybe used as well for decorative purposes.
Cabin-in-the-woods house can be built near a beach or on the hills and can have balconies for the beautiful view of oceans or breath-taking views of other sceneries.
These houses are preferred by people who love the feel of things that come out of nature and people who don't want the city life get to them.
The interior of these houses gives a classic nostalgic feeling to one and they come with several bedrooms, attached bathrooms, a kitchen, a dining room, and a spacious living room. These houses can have pools and gardens as well.
4. Oriental:
Oriental theme homes range from various Asian styled homes. These homes may have Chinese, Japanese, Indian or a mixture of these themes. These homes provide a peaceful environment.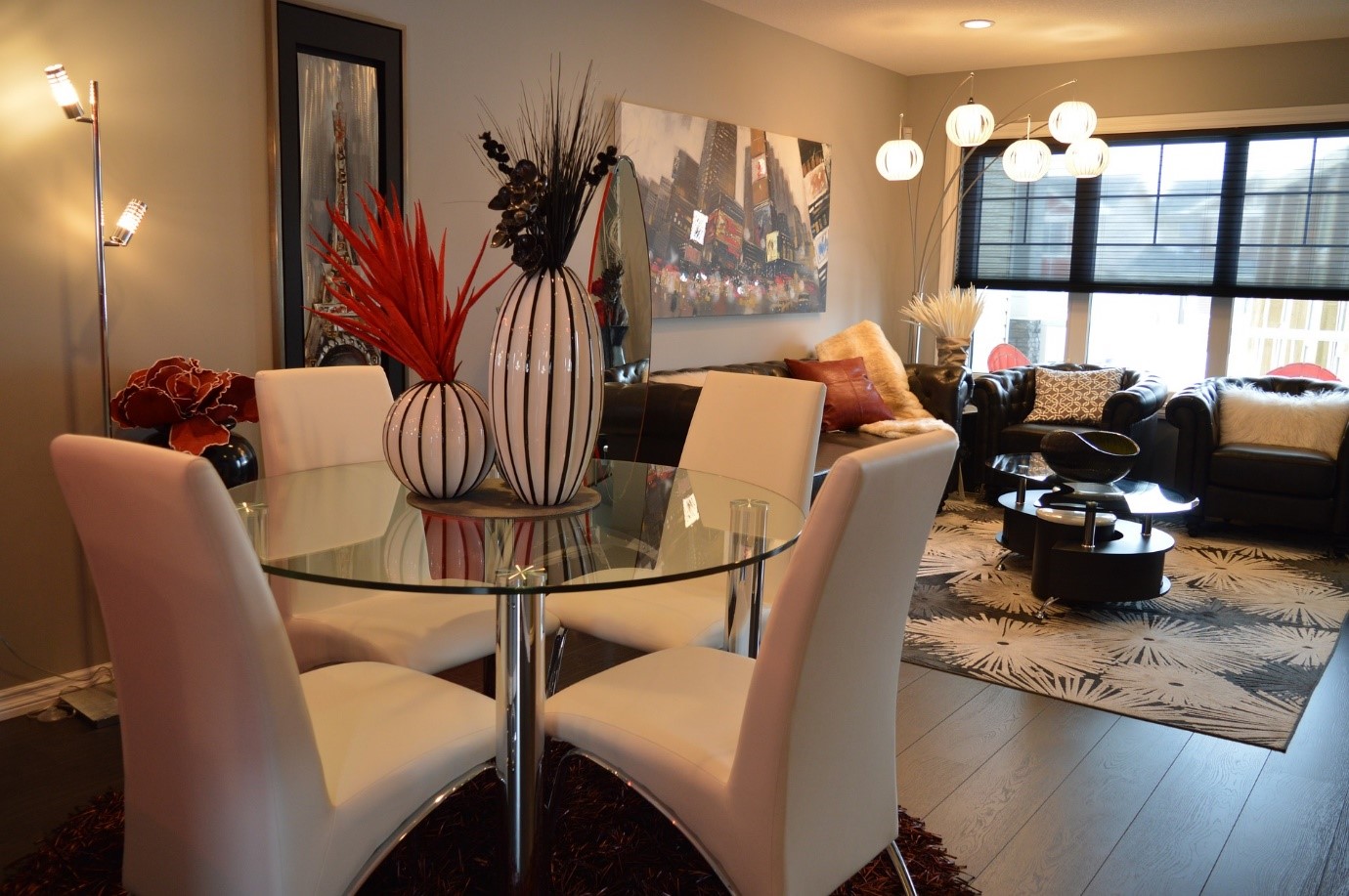 These homes are simple and in an instance produce a sense of serenity and tranquillity. Oriental themes are inspired by nature and are kept as humble as possible; without any unwanted additions. Interior design companies in Dubai will help you in understanding the core of these beautiful artistic houses.
Oriental houses offer a soothing, relaxed, and mellow environment. Interiors consist of natural stone decorations, bamboo sticks, paper windows/doors, and other organic designs in composed fashion. Visual and texture balance is also taken into consideration, so not to look too flashy and provide a peaceful setting it aims for.
For any further consultation and services regarding home renovation in Dubai, contact us at Taskmasters Technical Services LLC. We are always ready to help you.