Great Lighting Ideas for Your Kitchen
Lighting is the last thing we care about while renovating the kitchen because we, generally, underestimate its effect. While traditional run-of-the-mill lights could do well but there are more expressive ways of lights installation that would lift the mood and the design of your kitchen.
The kitchen is no longer meant for cooking space only as it is a place of family togetherness, entertainment and much more. So, why not think about enhancing its design and brighten it up with some amazing lighting fixtures? That would be worth it!
Today, in this post, we have come up with some great lighting ideas for your kitchen to turn it into a perfectly crafted masterpiece. So, here we go.
1. Stylish Pendant Lights
It doesn't matter what kind of kitchen design you have; pendant lights suit with every design. It is a simple lighting fixture and yet so effective in terms of design and feel.
These lights come in numerous kinds of designs and colours, so you have got pretty much choice here.
Another advantage of having these lights is that they don't go out of trend, so if you are thinking of investing in it then it is worth it.
However, you need to be sure that the lights are in perfect alignment and of perfect height. You might want to hire a professional electrician to get this done.
2. Lights Over the Kitchen Sink
Useful and stylish – that's what lights over the sink are.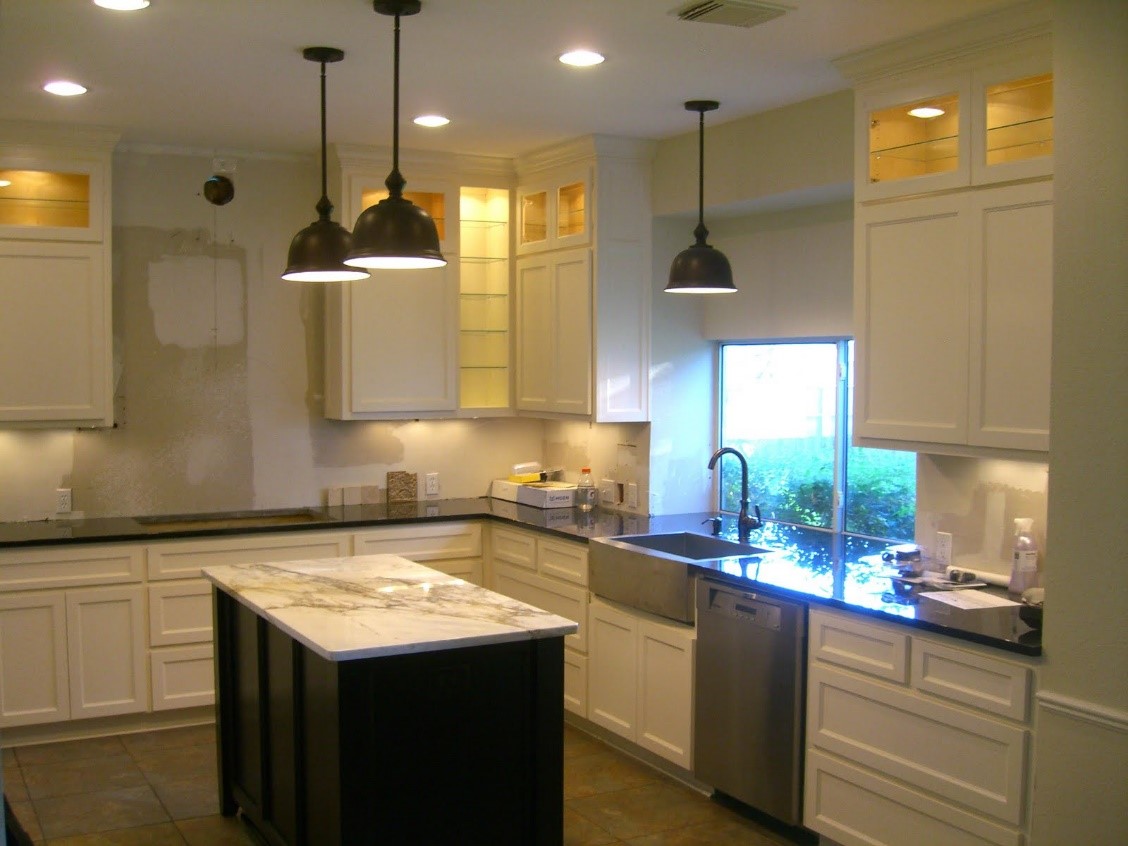 This is a very subtle lighting design element that leaves a profound effect on the overall design of your kitchen.
Besides this, it won't cost you much to have this in the kitchen. Give it a try and see how this transforms your kitchen.
3. Spotlights!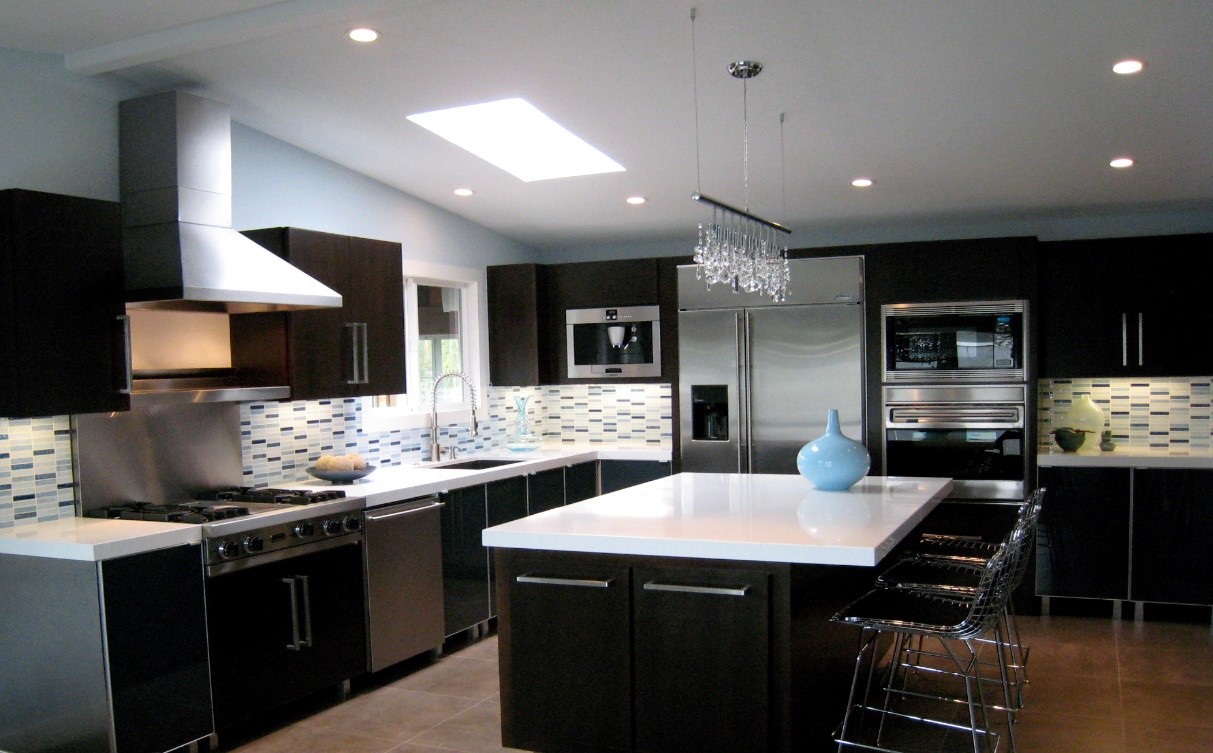 If you want to give your kitchen a charismatic look, then go for the spotlights scattered across the ceiling. It gives a uniform lighting experience in your kitchen.
These kinds of lighting fixture have been there for quite a while now but mostly people tend to overlook the fact that the positions of these spotlights are important, and they end up fixing these lights randomly across the ceiling.
To get the best design out of the spotlights you should hire some renowned interior design company in Dubai that can help you with this.
4. Chandeliers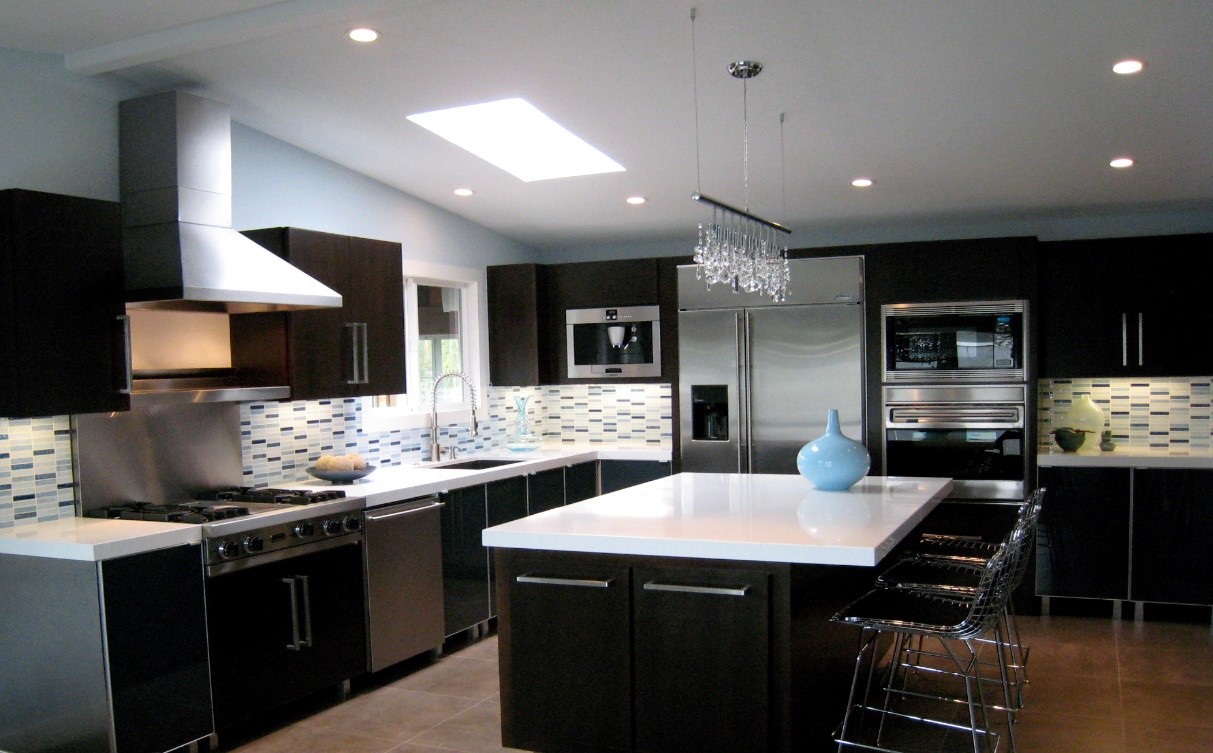 If you ask me for one lighting element that would elevate the look of your kitchen to all new level, then I would suggest you go for the Chandelier.
The chandelier is one big element which drifts your kitchen into a 'gorgeous zone'!
And of course, you have got plenty of choice in this as numerous designs are already available in the market.
5. Under Cabinet Lighting
Have you ever thought about having a strip of light that goes under the kitchen cabinets? If not, then do because this not only adds functionality but also adds to the look of the cabinets.
This is also quite useful because you don't want to turn on all the lights when you all need is a glass of water in the night.
6. Recessed Lighting
Here we have something for minimalist design fans! Recessed Lighting.
Recessed lighting offers a clean look and can be used throughout the kitchen space.
Before setting out to implement this, sit with a professional electrician to come up with a proper plan so that the process becomes easy.
These were some of the great lighting ideas for your kitchen. For any further consultation or services regarding electrical and interior design contact us at Task Masters. Having your own ideas? Then share with us in the comments section down below.