Painting problems in Dubai: Causes and Solutions.
Interior painting is something that adds life to the otherwise dull walls and turns our house into a beautiful masterpiece. We invest our time, effort and money into painting since it has the maximum effect on the appearance of our homes.
But over a period of time, various external interferences cause the paint on the walls to lose its luster. Homes in Dubai, due to its hot temperature, face many painting problems having a varied number of reasons.
We have compiled a list of top painting problems in Dubai and discussed their causes and solutions. Knowing the cause of the problem proves to be fruitful when hiring painting services in Dubai. Read on and find out the causes and solutions of the painting problems that you might be facing.
1. Peeling paint.
Possible Causes
Poor adhesion
It may be caused by poor adhesion of painting material with the wall. This happens when the painting is applied onto a wall which is wet, dirty or shiny.
Exterior moisture
Exterior moisture is also one of the main reasons behind peeling paint problem. Moisture from leaks in roof or wall systems gets behind the paint film and reduces the level of adhesiveness which eventually causes paint to peel off from the walls.
Possible solutions
Removing old paint completely before applying a new one.
Ensure that there is no water leaking in the roof or wall systems. You might consider hiring a plumbing service in Dubai for that.
Repair or replace damaged caulk.
Make sure that the wall is clean and dry before applying paint.
2. Blistering paint.
Possible Causes
Trapped moisture is one of the main causes of blistering paint.
Painting under the direct sunlight.
Presence of high humidity after the paint has dried.
Painting on a hot substrate.
Possible solutions
Make sure there is no moisture around the painting area.
Paint in non-direct sunlight and non-humid conditions.
Make sure the substrate is clean and dry.
Remove the blisters by scraping and sanding. Repaint the affected area or whole wall by a professional painter in Dubai.
3. Mildew
 Mildew is a painting problem identified by grey, brown, green or dark spots. It is a fungus feeding on the paint film.
 Possible Causes
Lack of exposure to the sunlight.
Moisture and poor ventilation.
Excessive damp conditions.
Use of low-quality paint.
Possible solutions
Make sure there is proper exposure to sunlight.
Remove any source of moisture such as leaking pipes etc.
Avoid damp conditions.
Make sure the area is well ventilated.
Take help from expert painting services in Dubai to repair the area and renovate it.
4. Mud cracking
Mud cracking resembles the dried mud with irregular cracks giving walls an ugly look.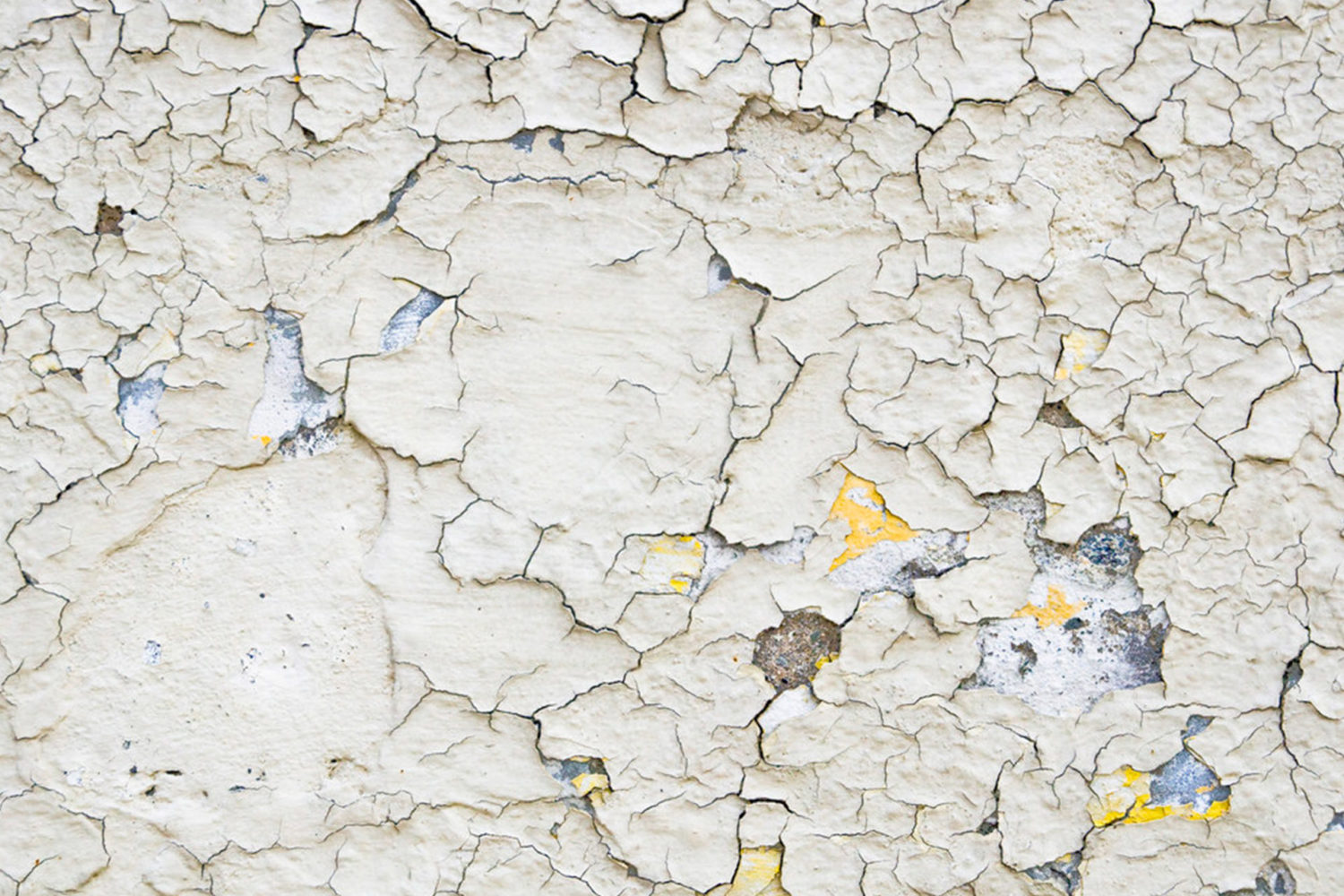 Possible causes
Excessive application of paint.
Paint builds up in the corners.
Paint is applied over a porous surface.
Possible solutions
Removing the affected area by scraping and sanding.
Applying high-quality water-based paint after seeking advice from a professional.
Maintain a uniform paint film density across the wall.
5. Chalking
If there is excessive chalky powder over the surface of a paint film then it is definitely a painting failure.
 Possible Causes
Usage of low-quality paint containing a high level of pigment extenders.
Painting over a porous surface.
Over-thinning paint.
Usage of interior paint for outdoor applications.
Possible solutions
Using high-quality premium paint.
Remove chalking completely before repainting the affected area.
Dry the area after power washing.
Consult professional painting services in Dubai to get some help.
Above we listed out some of the most common painting problems that give walls an ugly look. While it is always preferable to get help from a professional painter but it is also better to know the cause of the problem yourself. This enables you to check whether the painter is doing his job correctly or not.
For any further assistance we, at Taskmasters, are always ready to help you. You can contact us anytime.