Trending Media Unit Designs For 2022
As the new year has just arrived, there's positivity all around. People are planning like anything. Some are concerned about their fitness while many have already booked their tickets for the adventure trips. Some are promising to give up fast food while some are planning to do something with their spaces. If you are also looking to redesign your office or home, then this blog is for you.
Like every time, I am here with my ideas and suggestions for you to go ahead with your renovation. Well, talking about a renovation, there are many things that can be done to reshape your home i.e you can reshape a single room like the kitchen, washroom, bedroom etc or you can go for an overall renovation of your space that'll require more money and more time.
If you don't have much time to invest in it and yet want a change in the way your home looks, go for a little change that won't take much of your time but will surely give a new look to your house. Go for a media unit installation if you haven't installed it yet and if you have installed it long back, go for its renovation.  
Not sure which ones to install? Here are some of the ideas that might help you pick the best one for your living room. 
1. Subtle Yet Classic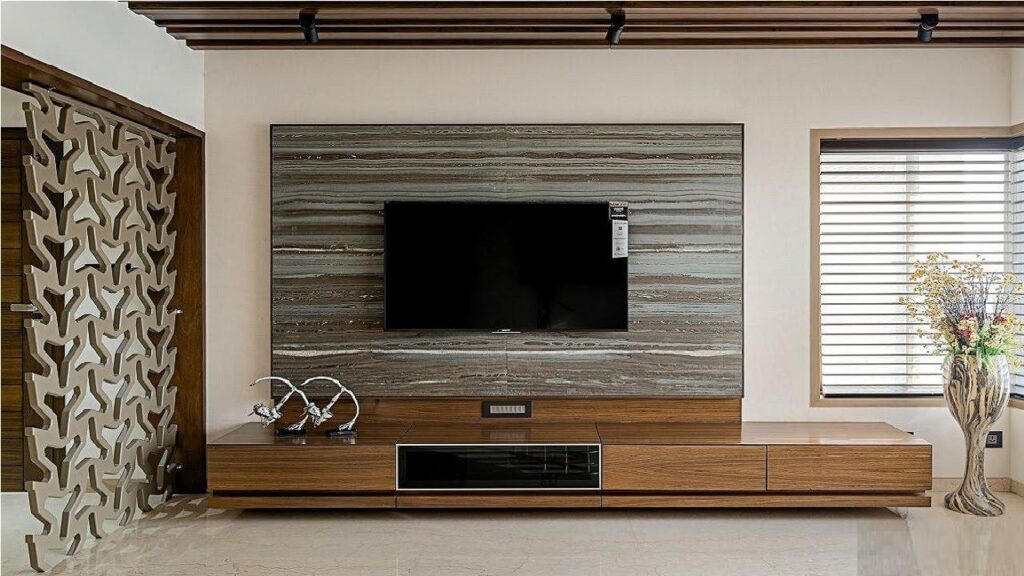 A subtle yet classic design for your media unit to make it look absolutely elegant and beautiful. The artistic wooden sheet in the upper part of the cabinet gives it a different charm altogether. If you are someone who loves color combinations, go for this one.
2. For Light Coloured Rooms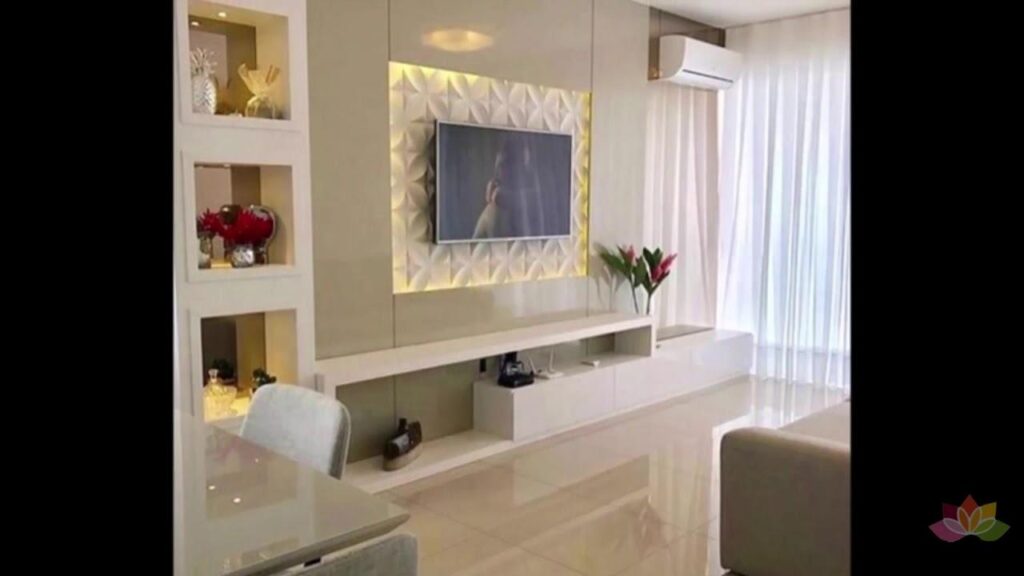 Do you like light coloured rooms? Here is something that fits your taste exactly. You can use this or any similar light colour to give a cool look to your room. You can find different designs and patterns for the same.
3. Matching Media Unit
How about matching the media unit with the colour combination of your room? In this design, you can easily match the theme of your room with that of the media unit. You can choose from plenty of designs and patterns based on your choice and preferences.
4. Media Unit On Tilled Wall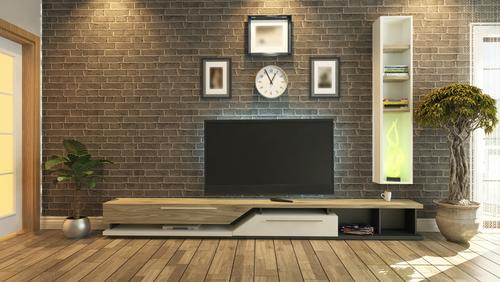 This type of media unit is a great pick for you if you have a tiled wall in your living room. Though getting a tiled wall made is no big deal but if you already have it, you have a bonus. This type of media unit won't require a lot of your money but will definitely add to the grace of your room. Having a well-lit room is a plus point for this kind of media unit.
5. Dark Themed Media Unit
Do you like dark themed rooms? If yes, here's a treat for your ears. Actually for eyes as well. A simple media unit with a dark background is all you need to quench the thirst for having a solid design in your living room. Having this type of setup in your living room won't require much raw material in terms of wood. This can be made with the least usage of wood on the condition of having a well-maintained wall in the background.
6. Lively Media Unit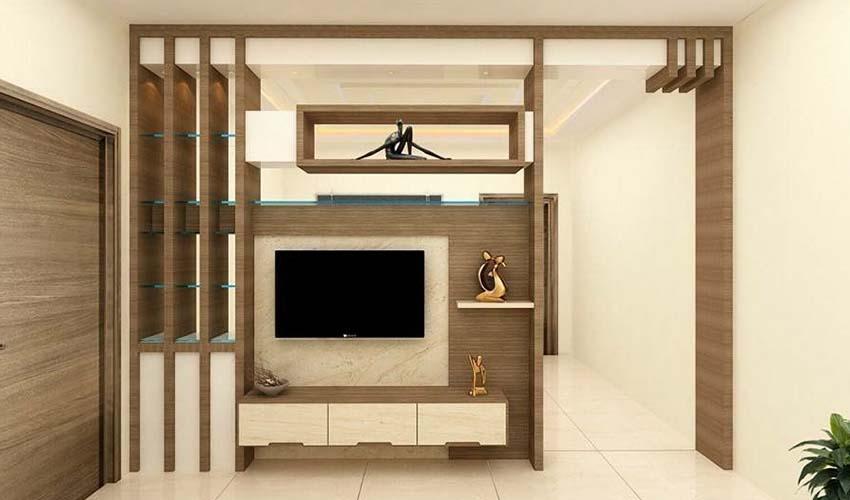 Here is another design of a lovely looking media unit. This is comparatively more spacious than others and you can keep a lot of stuff over it. This media unit has enough shelves to display your stuff. You can choose a lot of your decorative items on it apart from the important things that you can store in the drawers below the TV space.
7. Media Unit For Furniture Loving
This might look old fashioned but it isn't one actually. This type of media unit is perfect for someone who is fond of having a lot of furniture in his/her room. A tall wooden media unit along with plenty of storage and a display shelf is all you need for having a blend of good looking and consumable units.
These were some of the units you'd love to get installed at your places in 2022. Not sure how much they would cost? Reach out to us for we don't only provide the best products but also the best competitive prices. We look forward to hearing from you.