Awesome Bedroom Renovation Ideas!
If I ask you about the room which is closest to you in your home then without thinking much, you would say it is the bedroom. And why shouldn't it be since we spend most of our time in our bedrooms? The design and the theme of the bedroom have a potential effect on your mood.
So, this time we have come up with some of the amazing and beautiful renovation ideas for your bedroom since we believe your bedroom has to look great and awesome. Go through the design ideas below and pick up the one you like the most and don't forget to let us know about your favorite one in the comments section below.
1. Wood with greenery
Believe me; wood with some touch of the greenery is so stunning that you wouldn't even want to leave your bedroom. If you love nature, and you admire minimalism then this bedroom theme is for you.
Before setting out to implement this design, you need careful planning taking the best renovation company in Dubai on board. They will employ sophisticated tools to figure the placements of various elements to come up with the design that best suits your bedroom. I loved this design, did you?
This renovation idea is simple yet so powerful that it gives your bedroom a timeless look.
2. Bedroom with the bookshelf accent wall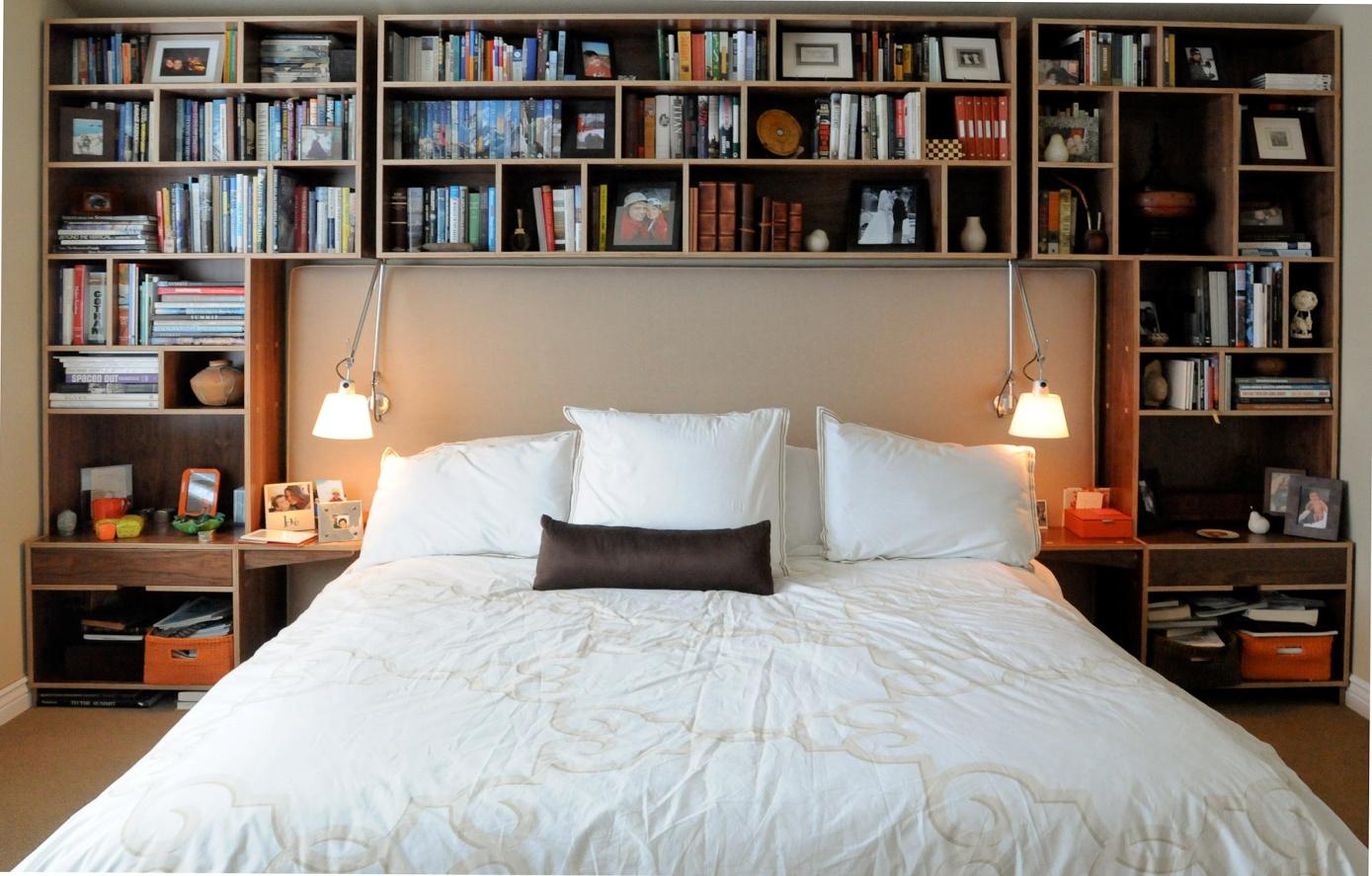 Not only for book lovers, but this kind of bedroom is for everyone. Books are the classic design elements that add compliment the rest of the design. This bedroom makes sure that you always have one friend by your side; Books!
To further enhance the design, you can add lamps of light warmth on each side of the bookshelf wall or bed. This would be pretty helpful if you want to go for late night reading.
This is a very delicate design and we suggest hiring the best renovation company that is trustworthy to do this job. After all, you do not want anything to go wrong with your most loved place; bedroom.
3. Wall with LED lines.
This one is also one of my favorites as it makes the bedroom look awesome. Incorporating a wall with fine LED lines turns it into a delicately crafted masterpiece.
This requires professional electrical services in Dubai so that it is done without any mistake. Also, ensure that the LED lines are neat and straight so that they look good.
4. Golden Touch
Bedrooms with golden touch look very much elegant. You can add some cushions, curtains etc of golden colors. Your designer will also come up with some more golden design elements.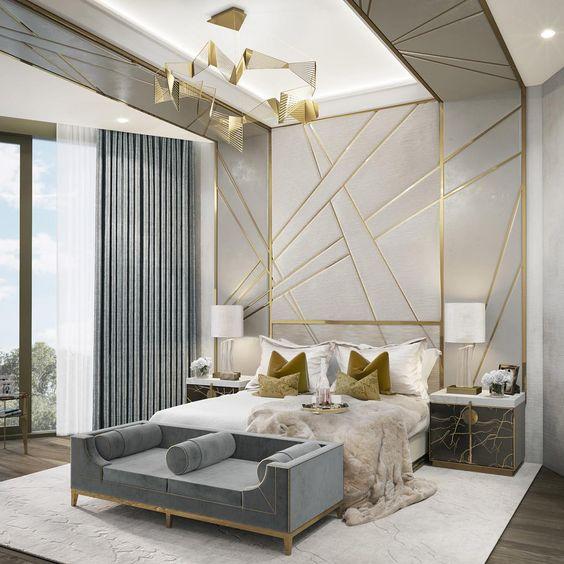 I am sure this will make your bedroom look magnificent. Get help from a professional home renovation company in Dubai if you want to get this implemented.
5. Shades of Blue
Bedrooms with some shades of blue look so great and trendy!
You can have blue walls, curtains, cushions, and whatever you are comfortable with. However, we suggest leaving some spaces with white color to give a more relaxing and soothing look. Consult painting services in Dubai to get more color combination suggestions and design ideas.
Concluding this, picking up the bedroom design depends on the architecture of your bedroom and the placement of your bed. Consult Task Masters for appropriate suggestions and implementation of the design. Contact us for further consultation.